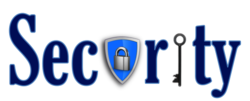 Security Matters!
(PRWEB) July 17, 2012
While SharePoint supports different forms of authentication with different user stores, using anything other than Active Directory (AD) might create administrative complexity. Even if AD is merely used, management can still be difficult with multiple Identity Stores in the context. Since identities are often managed outside of the organization, the identity and access management becomes even more complex when organizations want to provide partners and customers access to SharePoint resources.
To deal with such complexities where SharePoint access is needed to differentiate user communities, companies usually deploy additional provisioning products and involve synchronization between different identity stores. Either approach is not cost-effective, often increasing complexity and adding to the overhead. In such cases, use of Federated Identity will greatly reduce the complexities to achieve the desired goal.
Join webcast, July 25, 2012 at 11:00 AM EST to receive some insight on:

How to reduce the risk of sharing applications across different user communities
How to reduce complexity when providing SharePoint access to partners and clients
The use of Federated Identity with SharePoint to achieve a desired goal
Register Here now to join webcast.
Security Matters! About A&I's Security Team
The A&I Security Group is a Premier Direct Managed Partner and Service Provider of CA security, risk, and compliance solutions to meet unique security challenges. A&I Solutions and CA Technologies is committed to providing secure solutions adhering to industry standard security practices. The team has a broad skillset including Identity Manager, Federation Manager, SiteMinder, Access Control, Privileged User Password Management, Enterprise Log management, Risk and Compliance Management, and SOA Security Manager.
The team will apply best in class standards in defining, designing and implementing the appropriate middleware solution that is cost-effective, highly available, fault-tolerant and scalable that meets the business needs. A&I will work with businesses to deploy solutions, specifically technologies that manage the integration of identity data from multiple authoritative sources, user authentication and authorization, user account provisioning and de-provisioning, roles definition and assignment, privileged user access to resources like applications, servers & devices, externalized authentication through federation, and delegated administration of these functions.
A&I Solutions is North America's premier provider of integrated enterprise solutions, dedicated to implementing solutions from CA technologies. A&I Solutions provides enterprise products and services to help companies achieve the highest level of performance. We focus on the best rated products and extensive experience to deliver comprehensive integrated Enterprise Solutions. Working with enterprise management, resource planning, service assurance, security and infrastructure monitoring, A&I helps organizations achieve their full potential by driving consistency and maximizing efficiency. Our proven methodologies, innovative best practices and deep technical experience produce better business results for our Customers. A&I has expertise across all IT environments - physical, distributed, cloud, virtual and heterogeneous platforms. We specialize in the following: CA Security Suite, CA Clarity, CA Wily - Introscope, CEM, SOI (Service Operations Insight), NetQoS, Reporting - Business Objects, Crystal Reports, Actuate Reporting, Enterprise Integrations.
For more information please visit http://www.anisolutions.com.