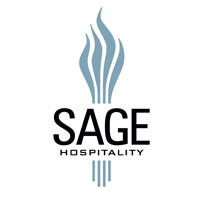 "With the new growth of our division they'll be instrumental in the success of our hotels and Sage as a company." - Robert Butler, Senior Vice President of Operations for the Select Service Division
Denver, Colorado (PRWEB) July 12, 2012
Sage Hospitality, an established leader in hotel management and investment, is continuing its aggressive growth plan by hiring three new executives in the Select Service division. These newly added positions are critical as this hotel division continues a strong growth trend. After an expansion of 12 new hotels in the Ohio area, Sage's Select Service division now has 32 hotels in its portfolio. Joining the hotel management company are Erin Smith, Corporate Director of Sales, Stephen Moran, Regional Vice President of Operations and Michael Fatta, Division Vice President.
"We are excited to bring these three tenured hospitality professionals on board," said Robert Butler, Senior Vice President of Operations for the Select Service Division. "With the new growth of our division they'll be instrumental in the success of our hotels and Sage as a company."
Two of the new executives joining the Sage corporate office were promoted from property management positions in the Sage portfolio. Stephen Moran comes from the Crowne Plaza Cleveland Hotel, which is currently undergoing a renovation and will reopen as a Westin property, where he served as general manager. Before joining Sage, Moran led various hotels across the country with the Pyramid Hotel Group, holding general manager positions at hotels such as the Renaissance in Denver, the Sheraton in Norfolk, VA, the Sheraton Colonial in Wakefield, MA and the Sheraton in Danbury, CT.
Since Michael Fatta's arrival at Sage Hospitality, he has been promoted consistently and will now act as Division Vice President. Fatta has also been promoted from the property level from Area General Manager for four Sage Hospitality managed hotels. He was also the acting General Manager for the Hilton Garden Inn Orlando at SeaWorld. Previous to his positions at Sage, Fatta held general manager positions for both Pyramid Hotel Group and Interstate Hotels and Resorts at hotels such as the Courtyard by Marriott Fort Lauderdale Beach, Sheraton Suites Plantation Hotel and the Charlotte Marriott Executive Park which is presently in the Sage portfolio.
Erin Smith also joins the Select Service division with more than 20 years of hotel experience including the opening of The Mining Exchange, a Wyndham Grand hotel as Director of Sales and Marketing and before that, Area Director of Sales for Hilton, both in Colorado Springs. Smith's experience in sales and marketing in the Colorado market continues and for a brief time she served as Director of Sales and Marketing at the Westin Virginia Beach Town Center in Virginia Beach.
To learn more about Sage Hospitality and its growing portfolio of hotels across the United States visit http://www.sagehospitality.com.
Founded in 1984, Sage Hospitality has strategically grown into one of the largest privately held hotel management and ownership companies in the nation operating a variety of large, full-service hotels as well as extended stay and select-service properties. Sage Hospitality's comprehensive portfolio includes major international brands such as Marriott, Sheraton, Renaissance, and Westin, and as well as independent boutique hotels. Sage Hospitality has further differentiated with the creation of the Sage Restaurant Group, which has created and is managing 10 unique restaurant concepts including the acclaimed Mercat a la Planxa in Chicago. For more information, please visit http://www.sagehospitality.com.
###