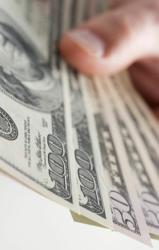 Successfully embracing risks and maintaining funding, many nonprofits are reporting high hiring expectations and stability through the rest of 2012.
Santa Barbara, CA (PRWEB) July 11, 2012
Unemployment Services Trust (UST) is proud to announce that the Trust will issue more than $5.7 million in refunds this year to nonprofit members who significantly sidestepped the recession and were able to stabilize their staffing levels and claims volatility much more efficiently than their for-profit counterparts.
"As we've seen a number of our participants recover from the financial downturn, we're happy to have the opportunity to return funds to their organizations so they can better serve their missions," explains Donna Groh, Executive Director. "UST has always placed a strong emphasis on keeping funds in the hands of our member organizations because our solution to unemployment insurance is based on members owning their own assets."
Since its inception in 1982, the Trust has worked diligently to protect member's assets during periods of high unemployment claims volatility in the wake of large layoffs and staffing downturns. However, as nonprofit job markets continue to strengthen and as the numbers of nonprofit funding sources re-open, the Trustees of UST feel confident refunding money to member organizations that stabilized quickly and whose claims levels have returned to pre-recession norms.
Having experienced budgetary restrictions before, many nonprofits fared much better through the financial crisis than for-profits. John R. Cottrell, the Chief Operating Officer of The Council of Churches of Greater Bridgeport, Inc. puts it this way, "We've experienced hard times before. We had to do a restructure in 2001-2 that led to a sizable downsize on a residential shelter program we run, and that really positioned our program to be in a much more cost-effective position during this crisis."
"We haven't grown by any stretch of the imagination," explained Cottrell, "but we've been able to maintain our staff. What we really pushed for was to maintain benefits for our employees because that's what our folks need to know that they still had. Of the people who did leave during the financial crisis, they left for other agencies, which allowed us to fill their former position and keep those services available."
Successfully embracing risks and maintaining funding, many nonprofits are reporting high hiring expectations and stability through the rest of 2012. According to a report published in late 2011, nonprofits even proved to be far more resilient in the recent economic downturn than many expected, with nonprofit organizations boosting their employment by 5 percent between 2007- 2010 as compared to other for-profit sectors that had negative growth over the same years.
For the United Way of Greater Houston to remain focused on improving lives of children, families, seniors and people rebuilding their lives, strong stewardship and fiscal responsibility are critical.
"Throughout the financial downturn we made it a goal of ours to maintain the quality staff that we already had. And thanks to the close personal relationships and partnerships that we have in our community and with our donors we were able to do so. The refund that we're getting because of our success in controlling UI costs will be money that we will use to further invest in our community services and partnerships," said Archie Dishman, Vice President & Chief Administrative Officer.
Founded by nonprofits, for nonprofits, UST is the largest unemployment trust in the nation, providing a safe, cost-effective alternative to paying state unemployment taxes. Partnering with TALX, the nation's largest HR, payroll, and workforce solutions provider, UST regularly saves nonprofit members money through dedicated oversight and unemployment cost management. Visit http://www.ChooseUST.org to request a savings evaluation and find out whether opting out of the state UI system is right for your 501(c)(3).