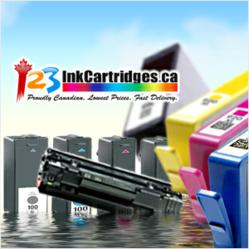 Montreal, Quebec (PRWEB) July 11, 2012
The announcement of the recently added stock of CE278A toner cartridges to the inventory at 123inkcartridges.ca is part of the online retailer's attempt to offer the broadest selection of top of the line printing supplies. This company endeavors to remain the leader for home and office printing supplies by continually expanding their inventory as new product lines are added.
As new printers and faxes are manufactured and sold, the demand for replacement cartridges continue to rise. 123inkcartridges.ca meets this demand by adding new inventory to remain abreast of the latest technology. However, because not all persons avail themselves of the latest technology, those who keep using the older models can still find the replacement cartridges needed for their printing projects. This expanded inventory provides customers the widest selection of printer replacement products available.
To manage this enormous inventory, 123inkcartridges.ca maintains two facilities. One is in Quebec and the other Vancouver. Because of the separate locations shipping to all parts of Canada and the United States can be accomplished quickly and efficiently. A visitor to the site can select the product needed and receive that product, often within 24 hours of purchase. They offer various types of products including new and remanufactured options; are of the highest possible quality. Staff is available twenty-four-seven by toll free phone and the website features a FAQ section where site visitors can get help immediately. Staff is courteous and knowledgeable and trained to respect the customer. These gratified customers make repeat purchases because of the excellent customer service and the quick response to questions about the high quality products this online retailer offers.
Their full line of products including the CE278A replacement cartridge and other office accessories are available at http://www.123inkcartridges.ca. The company remains one of the fastest and largest growing industries which provide high quality products to consumers.
About the Company
123inkcartridges.ca began as an online supplier of ink and toner products for printers. Since they provided quality products at reasonable prices they soon began to grow. As the Canadian based company experienced a larger customer base, they began to expand their line of products to meet customer needs. Today they have two facilities in Canada which house a vast inventory of printer and computer related products. They continue to stand by their original motto of providing quality products at affordable prices.