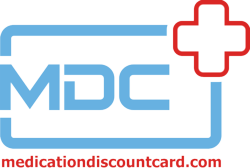 We welcome consumers to contact us if they know of any coupons they would like added to our database.
Margate, NJ (PRWEB) July 12, 2012
MDC announces the availability of a Vyvanse coupon through its website, redeemable towards prescriptions of Vyvanse from pharmacies. The coupon can be accessed from the bottom portion of http://medicationdiscountcard.com/drug/vyvanse/ to save up to 50% on your copay.
Vyvanse(lisdexamfetamine dimesylate) is an FDA approved medication used for the treatment of Attention Deficit Hyperactivity Disorder (ADHD) in children ages 6 to 17 and also in adults. Jeremy Duboys, President of Medication Discount Card, LLC and company spokesperson, explained its addition to the company's list of medications available with considerable savings via coupons.
Vyvanse prescriptions can be significantly lowered in price when used in conjunction with the coupon from MedicationDiscountCard.com. It is a groundbreaking treatment for ADHD that has changed the way that those with the condition control their symptoms. It is not available in generic form, making a visit to our website to print off the coupon even more essential for massive savings."
These observations on the medication's efficacy are supported by research. Medical News Today reports that a peer-reviewed journal study showed once-daily Vyvanse led to a "significant improvement in attention" in adults and children aged 13 to 17. It is also beneficial for adults and lasts an average of 12 hours after having been administered.
Mr. Duboys was asked if MDC had plans to add many other popular brand name medications to the list in addition to the Vyvanse coupon.
He said, "At this stage, we are planning to add several more discount coupons to our selection. We welcome consumers to contact us if they know of any coupons they would like added to our database."
In addition, the free Medication Discount Card is also available from the website, which can be used for all FDA approved medications.
To visit the website and redeem the savings on Vyvanse, go to http://www.MedicationDiscountCard.com. To take advantage of the discounts, simple print off the coupon and present it to one of the participating pharmacies nationwide.