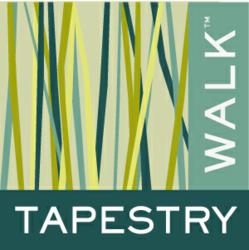 "We are pleased with the support from the local community on our second project in the City of La Palma,"
La Palma, CA (PRWEB) July 13, 2012
The Olson Company, the leading developer of in-town urban living, sold out of all homes at its newest community, Tapestry Walk in La Palma, during the recent model Grand Opening Event.
Tapestry Walk was built in partnership with the City of La Palma and features a mix of 6 affordable and 6 market rate townhomes. Buyers had three stylish floor plans to choose from ranging in size between 1,346 and 1,819 square feet.
Located in close proximity to retail, recreation, schools, job centers and transportation, Tapestry Walk attracted strong local interest from first time home buyers in La Palma and adjacent Orange County communities.
"We are pleased with the support from the local community on our second project in the City of La Palma," stated Scott Laurie, President and COO of The Olson Company. "We look forward to welcoming our 12 homebuyers into their new homes in September," said Laurie.
Tapestry Walk in La Palma is one of eight new home communities from Olson Homes in development this year throughout Southern California including El Segundo, Westchester, Covina, Carson, San Dimas and Fountain Valley. For additional information on other Olson Homes communities visit: Olsonhomes.com
About The Olson Company
Established in 1988, The Olson Company and the Olson Homes brand are nationally recognized for creating unique in-town neighborhoods in urban communities throughout California. Headquartered in Seal Beach, California, The Olson Company has successfully partnered with governmental agencies and private landowners to create innovative housing solutions designed to fulfill the lifestyle needs of today's buyer.