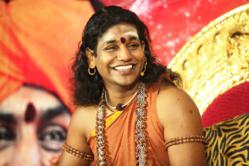 Living beyond your ordinary logic is Living Enlightenment.
Los Angeles, CA (PRWEB) July 12, 2012
Day 7 at 21 Day Inner Awakening Retreat, India:
In response to a question about reports in a section of Indian news media, His Holiness Paramahamsa Nithyananda responded saying, "The most important, most precious, most powerful antique of India is enlightenment. My organization does only one thing, sharing enlightenment, nothing else."
His Holiness Paramahamsa Nithyananda's First Experience of Enlightenment: http://www.youtube.com/watch?v=MLeVLc07Bpc&feature=plcp
About His Holiness Paramahamsa Nithyananda: http://www.youtube.com/watch?v=oGz9ku68jFc&feature=plcp
Paramahamsa Nithyananda is a global leader in the science of Enlightenment & Inner Awakening. In the past ten years attempts have been made to map Nithyananda's brain, his energy levels, his mitochondria, his DNA. The scientific fraternity is continuously stunned by the results of what they can evaluate.
In a recent study, blood samples from a group of Inner Awakening participants aged above 50 years were subjected to a well-known protocol called MTT Assay for assessment of cellular energy levels.
100% of participants of this particular study recorded a drastic increase in energy levels, averaging 1300%. Such an increase is clearly impossible through any other known means such as exercise, yoga or fitness training, which can affect a maximum of 40% increase in cellular energy.
Clear, dynamic and modern in approach, Paramahamsa Nithyananda's teachings have already transformed 15 million followers in 150 countries with the fastest growing spiritual community around the youngest incarnation.