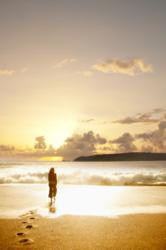 Once I joined and experienced it for myself, I have to say that no other web based seminar series has ever come near the meticulous attention to detail and the professionalism of NICABM. - Jonn Mumford, D.O., D.C, Australia
(PRWEB) July 12, 2012
National Institute for the Clinical Application of Behavioral Medicine has provided health and mental health professionals with top level training in cutting-edge mind-body medicine for over 20 years. After capturing an international audience of over 13,000 attendees from over 70 countries in one of the recent online training series, NICABM is excited to start a 6 part training program on Spirituality in Healing. Sign up here.
Learning about spiritual health and spiritual growth is now possible from a personal computer or office. NICABM's online training series on spirituality and health features the leading experts in the field including Ram Dass, Caroline Myss, Joan Borysenko, Stephen Levine, and Bernie Siegel.
These video webinars will present the newest, most innovative ways to incorporate spirituality into your healing profession. Topics include spiritual love, what is spirituality, positive spiritual practices, forgiveness, how to help patients suffering from illness, integrating spirituality into modern medicine, the power of prayer, where science and spirituality meet, and sexuality and spirituality.
Get a Gold Membership to get unlimited access all of the videos, audios, and transcripts from all the webinars, plus bonus materials. Find out more about the Spirituality in Healing Training Program here:
http://www.nicabm.com/spirituality/?del=pr