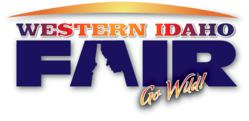 Boise, ID (PRWEB) July 12, 2012
Boise, ID – Western Idaho Fair is excited to announce that Chris Rene, presented by Wild 101, will be kicking off the opening night of the Fair. Taking the Western Town Stage at 8pm, the soulful finalist from The X Factor will perform hits like "Young Homie", "The Calm Before the Storm" and "Where Do We Go from Here." Rene appears as part of the Idaho Meth Project's NEON (Not Even Once Night), one of many events aimed at curbing meth use among teens in Idaho. This is the fourth year Western Idaho Fair has had the honor of teaming up with the Idaho Meth Project for NEON.
"WILD 101 FM is ecstatic and honored to bring Chris in for this event" said Darrell Calton, General Manager for WILD 101. "He is not only a class performer, he exemplifies the type of role model our youth need today in terms of substance abuse education. He shows by example the incredible journey that could be ahead of them in life, if they make the right choices".
A 28-year old finalist of The X Factor from Santa Cruz, California, Chris Rene was destined to be a musician. His grandfather, Leon Rene, is a famous songwriter and record label owner, and his father played piano, which gave a very young Chris a very early music education. When he was twelve, Chris begged his mother to buy him a guitar, promising her, "If you buy me one, I'll never put it down." He made good on that promise and started his first band, Diversion, in 1995 when he was just 12 years old. The group was the youngest punk band - complete with dyed spiked hair and punk rock duds - on the Santa Cruz music scene. But Chris soon found himself exposed to the drug scene, developing a drug and alcohol habit that plagued him for nearly a decade.
A father of two, Chris got clean in 2006 and with a newfound sense of clarity, started finding inspiration in music other than punk. He'd always liked Stevie Wonder, Bob Marley, and even the ultimate piano man, Billy Joel and soon found a love for hip-hop and rap music. Blending his favorite musical styles into one, he released his first solo record, Soul'd Out, in 2009. He soon fell off the wagon, only to find recovery again as of April 20, 2011 and today works his program daily to stay clean.
"It's great to get a performer like Chris to perform at NEON," said Gina Heideman, Executive Director of the Idaho Meth Project. "Chris' story is so moving. Where he came from, the obstacles and addictions he had to overcome, fighting his way into the finals of The X Factor – it's really an inspiration to all Idaho teens."
To hear songs by Chris Rene or for more information, visit idahofair.com