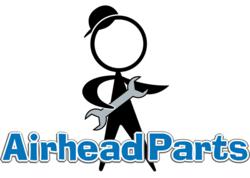 "Depending on the day we have 30-50 vintage VW's winding their way down beautiful California Hwy 1… as we say, join us for 8 blocks or 800 miles"
Ventura, CA (PRWEB) July 16, 2012
The show caps the Airhead Parts "Hwy 1 Treffen Cruise", a week long Vintage VW car cruise leaving the Rose City Bug-In on Sunday July 29 at 3pm from the Portland International Raceway. Scott dempster VW cruise coordinator talks about the cruise, "Depending on the day we have 30-50 vintage VW's winding their way down beautiful California Hwy 1. We typically have a core group of 20 cruisers with other VW's joining us where they can. As we say, join us for 8 blocks or 800 miles, but try to include at least one over night to get the full experience." Highlights include a private VW car museum tour in Mountain View, group crossing of the Golden Gate Bridge as part of the 75th Anniversary of the bridge, an overnight stop in Big Sur, as well as the usual week long festivities of sightseeing, dinning, local VW club get togethers and more.
The Sunday Aug. 5 Treffen 14 VW car show will take place at Channel Islands Harbor Park, intersection of Barracuda Way & Harbor Blvd. As before, it will be a Free Show for Participants, Spectators and Swappers. (Donation of two canned food items for Food Share is encouraged). New Parts/Accessory Vendor charge is $50 per 15 x 10 space. For more cruise and show info, please go to: http://www.airheadparts.com/treffen14
Additional sponsors include: Always VW of Portland OR, Karmann Ghia Parts and Restoration of Ventura CA, Go Westy of Los Osos CA, with event coverage by Hot VWs Magazine. The Show and Cruise are free and open to Air-Cooled VWs and all Vanagons. Cruisers may show up anytime along the route. For the Sunday Aug.5 Show, cars and/or swappers enter from 7:00am to 10:30am. Show includes 20 Trophy Classes, Raffle Prizes, Catered Food and more.
About Airhead Parts:
Airhead Parts is an international mail order parts warehouse located in Ventura California. Import, reproduction, and original German VW parts exclusively air-cooled Volkswagens. Airhead Parts started as a VW restoration shop 22 years ago in So. Cal, import parts and repairs for vintage VWs being all they did. First specializing in Karmann Ghias (as Karmann Ghia Parts and Restoration), they expanded into VW Bug parts 6 years ago, followed of VW Bus and Vanagon parts, including water-cooled Vanagons. Because of Airhead's VW restoration roots, they know the right part for your old Bug, Bus, Ghia, Type 3 or Vanagon.
Contact:
Dave Liddell
General Manager
dave(at)airheadparts(dot)com
Scott Dempster
CEO KGPR Inc
scott(at)karmannghia(dot)com
805 650 2045