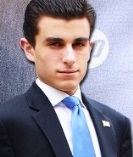 "[Romney] is telling his true story of what he stands for and there is something to be said for the genuineness that conveys" -Richard Lorenzen
New York, NY (PRWEB) July 11, 2012
PR executive Richard Lorenzen announced a statement on Wednesday after the NAACP came under scrutiny for booing GOP presidential candidate Mitt Romeny on Wednesday. Romney, who was speaking at the NAACP's annual conference in Houston was met with outbursts of "boos" after speaking on repealing the Affordable Care Act.
Lorenzen released a statement after the event, emphasizing the importance of a candidate's political messaging and reputation management. Although faced with heavy criticism throughout parts of the conference, Romney has done a great job conveying and sticking to the core values, beliefs and stances of his campaign, Lorenzen asserted. By not bowing to every whim of every specific constituency he is speaking to everyday, "[Romney] is telling his true story of what he stands for and there is something to be said for the genuineness that conveys". The New York public relations executive went on to say that the GOP candidate's speech at the conference, although controversial, was a brilliant move politically to identify himself with the concerns and needs of voters who are very valuable in an increasingly close election.
The political messaging division of Fifth Avenue Brands assists candidates in conveying their core message and values and identifying with their constituency. The firm's media coaching services offered to public figures are aimed at helping them add a human touch to their public personas and communicate authenticity.
About Fifth Avenue Brands:
Fifth Avenue Brands is a New York-based public relations and media firm specializing in media relations and coaching, reputation management and brand management for entrepreneurs and public figures seeking to increase their profile.
More information on Fifth Avenue Brands can be found online at http://www.fifthavenuebrands.com.