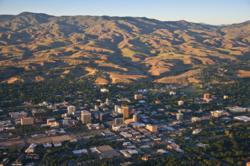 Listing a home is a comprehensive marketing plan for a builder.
Boise, ID (PRWEB) July 14, 2012
Don Dwyer has a passion for building and has built an array of homes from resort style homes to entry level homes over his career. This diversity has provided Don a building experience that is rare to find in a home builder and he has developed a reputation for building quality homes. The problem was that O'Dwyer Homes was having a problem finding qualified home buyers.
Danielle Cullip was able to identify where her expertise could help Don and presented a comprehensive plan. With CORE Group and Cullip's representation, Don sold the first home within one week.
"I have been in the industry for almost 10 years," Don Dwyer said, "and I have never had an agent represent my company so professionally." Danielle Cullip, while highly successful, wants to grow her business and understands the challenges builders face in a competitive market and puts forth the effort necessary to procure a successful sale.
Danielle Cullip believes that CORE Group Realty differentiates itself from other brokerages in that they don't believe that listing a home is a comprehensive marketing plan. CORE group aggressively seeks out home buyers and works with them to find the right home that fits their needs.Learn more about Boise Idaho Homes for Sale