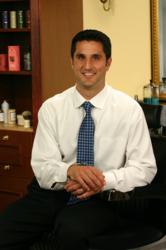 Greg Zorian is a true Master of Barbering. His commitment to relaying barbering concepts in a methodical system is impressive.
Delmar, NY (PRWEB) July 16, 2012
Third Generation Master Barber Greg Zorian's How To Cut Hair is a comprehensive educational resource for barbers, cosmetologists, estheticians looking to learn more about the art of barbering, men's haircutting and shaving. Students and industry professionals can find more information at http://www.howtocuthair.tv.
How To Cut Hair is designed to teach you everything you will need to know for a career in barbering or men's haircutting. Learn from over 60 pages of free written content, photographs, haircut guides, and diagrams that teach step by step: all of the barbering basics including a valuable tools of the trade section, a basic to advanced haircutting techniques section, a library of 20 haircuts and counting, and a library of 6 hot lather shaves and beard trims.
Sign up for a free membership and receive two downloadable chapters from the upcoming eBook / Barber Textbook which will be published in late 2012.
How To Cut Hair will teach you the secrets to cutting the fade haircut, cutting a tapered haircut, and how to blend a man's haircut. You will also get a comprehensive clipper guide that will teach you about the different types of clippers and how to use them correctly whether you use andis clippers, oster clippers, or wahl clippers. You will learn about detachable blade clippers with different size metal clipper blade, adjustable clippers with plastic clipper attachments or guards, and the various types of trimmers and outliners. You will also discover the secret to extending the life of your clippers in the clipper maintenance section.
Premium users have full access to over 15 hours of HD haircutting videos that stream directly to your computer, phone, or tablet. Free members will have access to one of our most popular haircuts. This video will walk you through step by step how to cut men's hair using the scissor over comb technique, clipper over comb technique, and how to blend the sides of a taper or fade to the top of the haircut without leaving a line of demarcation. These techniques will help you learn the staples of any barbershop or hair salon, including haircuts like the Ivy League Haircut, Bald Fade, and the Flat Top.
Award winning third generation master barber Greg Zorian is the founder of several successful barbershops in upstate New York that have provided millions of haircuts to happy clients over the years. Greg's system of cutting hair and barbershops have been featured in the "Top 5 in the World" category in Four Seasons magazine, Travel and Leisure Magazine, and the Milady's Standard Professional Barbering textbook. Greg has also worked as an international educator for Oster Clipper Company teaching at industry trade shows, numerous barber/cosmetology schools, product distributors, and salons looking to add more men's services. How To Cut Hair has been a valuable resource for students located in every corner of the globe.
Zorian is planning on rolling out a series of men's haircutting workshops, a barber and cosmetology school partner program, and a barber podcast to guide beginners as well as seasoned professionals through barber industry. Zorian also writes weekly articles for his Barber Blog, a free resource for all levels of barbers and industry professionals.
Zorian has received praise from many of the industry's top experts including Mitchel Wilson, United States Creative Director for TIGI Haircare:
"Greg Zorian is a true Master of Barbering. His commitment to relaying barbering concepts in a methodical system is impressive. Today's hairdresser needs to make informed purchasing decisions when it comes to education. I can honestly say that if you have any fear or hesitation with using a clipper, Greg's system will establish informed confidence. That confidence is needed in order to compete in today's growing men's salon or barbershop business. Greg's unbiased approach to education is favorable by both cosmetologist and barbers alike. This is because both license's clients will leave with a better haircut."