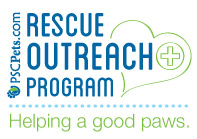 Menomonie, Wisconsin (PRWEB) July 12, 2012
PSCPets.com, a leading online supplier of health and wellness products for pets, has teamed up to Support Military Working Dogs. Throughout the month of July 2012, PSCPets.com will be sponsoring a Rescue Outreach Program and will be working with customers to donate PSCPets Joint Support for working military dogs in need to help celebrate Independence Day.
Starline Nunley, initially started trying to help her son cope with high temperature while he was an Apache helicopter fighter pilot stationed in Iraq in 2008. What she discovered was that the military provided for the soldiers well, but their military dogs were having trouble doing their jobs in the extreme heat, which put everyone in danger. After learning how the heat affected the Military Working Dogs Starline set out to see how she could help them and thus, the program to Support Working Military Dogs began. In addition to dealing with heat, Military Working Dogs also endure a lot of joint stress due to their physically demanding roles on the front lines.
During the month of July for every $5 that a customer donates to the Rescue Outreach Program, PSCPets.com will donate a bottle of PSCPets Joint Support, worth $26.99. PSCPets Joint Support contains a special blend of ingredients that helps support healthy bones, and joints. Containing glucosamine, chondroitin sulfate, manganese, and vitamin E this PSCPets Joint Support is ideal for supporting healthy and flexible joints in working dogs.
Complete details about this Rescue Outreach Program can be found online. For those who wish to participate and help PSCPets.com Support Working Military Dogs can visit http://probioticsmart.com/pets/military-working-dogs or call the PSCPets.com Customer Service Team at 1.888.873.9719.
About ProbioticSmart.com
Launched in 2009, ProbioticSmart.com is a revolutionary site for pet parents who are focused on their own health, as well as the health of their four-legged companions. Established to form a connection with their customers, ProbioticSmart.com offers high-quality products to help keep the whole family healthy. When consumers shop at PSCLife.com and PSCPets.com, they know they will receive trusted products at an affordable price. ProbioticSmart.com is a BBB Accredited Business, PayPal verified and SSL Secured via GlobalSign so customers know when they check-out, their information will be secure.