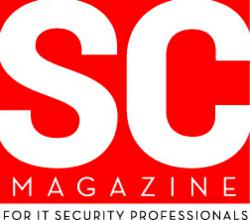 New York (PRWEB) July 12, 2012
SC Magazine Awards US, which honors the professionals, companies and products that fend off the myriad security threats in today's corporate world, is accepting nominations for the 16th annual SC Awards US. The deadline for submissions, September 7, is just two short months away. Winners will be announced at the SC Awards Gala Event at the RSA Conference in San Francisco on February 26, 2013.
Each year, SC Magazine honors the achievements of the security professionals in the field, the innovations happening in the vendor and service provider communities and the fervent work of government, commercial and non-profits.
SC Awards Categories
Security professionals now have the opportunity to enter 34 categories grouped under three major themes: Readers Trust Awards, Excellence Awards and Professional Awards, as chosen by their peers and a panel of industry experts.
Each year, SC Magazine reviews and adjusts the categories to best reflect this ever-progressing industry. Three brand new categories introduced this year include: Best Customer Service, Best Emerging Technology and Best Cyber Security Higher Education Program. The Best Cyber Security Higher Education Program was selected from the winner of the "2012 Choose Your Category Contest," where companies that submitted five or more entries had the opportunity to nominate a category for the following year's Awards. To see a full list of categories, you can access the 2013 SC Magazine Awards U.S. entry kit.
"More complex security issues and cyber threats are impacting organizations in every market – from financial services, health care and education to federal and local governments," said Illena Armstrong, vice president and editorial director of SC Magazine. "As a result, the information security industry is booming and C-level security pros are taking on critical positions in companies of all sizes. The SC Awards has grown to become the standard measurement of excellence throughout this space. We look forward to identifying and recognizing the leading security solutions and practitioners working to help improve and support global security initiatives."
Now in its 16th year, the SC Awards continues to gain momentum. With more than 650 nominations last year, the expectation of increased submissions continues as the demand for security expertise grows. With 34 categories this year, there is a place for everyone to display their products and services which affect IT security today.
Nominations can be made through the SC Magazine Website at http://awards.scmagazine.com/entering. Submissions are open until Friday, September 7, 2012. You don't have to complete it all at once. Begin your nomination now, save it, and come back later to complete it, if necessary. The late entry deadline for the Awards is September 14, 2012. Finalists will be announced in the January 2013 issue of SC Magazine (http://www.scmagazine.com) and honored at the 2013 SC Awards U.S. Ceremony to be held on February 26, 2013 in San Francisco.
Throughout the selection process, the finalists provide valuable insight on some of the biggest security challenges facing organizations. Finalists will provide further vision and perspectives in the magazine, on the SC Awards blog and a live stream of tweets from the award finalists. Security professionals can also stay current on other relevant IT security news and breaking stories on the SC Magazine website and Twitter feed.
About SC Magazine
SC Magazine provides IT security professionals with in-depth and unbiased information through timely news, comprehensive analysis, cutting-edge features, contributions from thought leaders and the best, most extensive collection of product reviews in the business. By offering a consolidated view of IT security through independent product tests and well-researched editorial content that provides the contextual backdrop for how these IT security tools will address larger demands put on businesses today, SC Magazine enables IT security pros to make the right security decisions for their companies. The brand's portfolio includes the SC World Conference and Expo, SC Congress Canada, SC Magazine Awards, SC Directory, SC Magazine Newswire and SC Magazine IT Security Executives Forums
Fan us on Facebook! http://www.facebook.com/SCMag
Follow us on Twitter: http://twitter.com/scmagazine
Nominations and event information:
Natasha Mulla, event manager
natasha.mulla(at)haymarketmedia(dot)com
646.638.6108