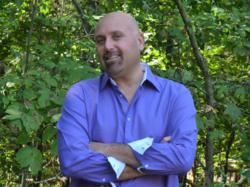 Most people are coming from outside Charlotte and moving to Charlotte. The more exposure you get, the better off you are
Charlotte, NC (PRWEB) July 14, 2012
A local real estate broker has gained international attention for a seies of video blogs he posted online about the Charlotte real estate market.
Charlotte-based real estate broker Eli Magids said today that when he first launched his video blog series a year ago, his goal was simply to give his clients better access to his real estate expertise.
But within a very short time, his blog has gained worldwide attention from international clients seeking local homes.
Magids' videos draw on his wealth of experience and knowledge about the Charlotte real estate market, so it is not surprising that they are so popular among out-of-towners – some of them from way out of town.
"I'm seen in Canada, in the United States. I'm seen in England, Saudi Arabia. I'm seen in Romania. All over the world," Magids said. "Most people are coming from outside Charlotte and moving to Charlotte. The more exposure you get, the better off you are."
Magids -- who is affiliated with Keller Williams Realty, a leading nationwide real estate firm – said the international attention caused by his lively, informative videos has helped increase his online exposure to local clients as well. That's important because an estimated 92 percent of all home buyers today use the internet to search for their new home.
Powered by his big personality, the video blog series is only one of many marketing tools Magids uses to publicize his real estate services. He also maintains an elegant yet interactive web page where visitors can not only watch his video blogs but also view the most up-to-date Charlotte real estate listings.
The video blog series originally was posted on YouTube, but they recently were added to Magids' web page so that his clients could access them more easily.
As a real estate broker, Magids works with both sellers and buyers. Although he specializes in exclusive, high-end properties, he lists homes for every price range on his web page and works with clients from all income levels. He even offers advice to people trying to sell their home on their own.
Magids, who resides in Charlotte with his wife their 4-year-old son, is a native New Yorker, but he said he is proud to call Charlotte his home.
Magids said he feels especially fortunate to be working in the Charlotte real estate market, with its constant influx of out-of-town buyers seeking homes in the bustling mid-South city.
"I live and breathe luxury Charlotte real estate," Magids said.
To view Magids free video blogs or to learn more about the real estate services he offers, visit his web page at: http://elimagids.com/
Contact Information:
Contact Person: Eli Magids
Phone: 704-620-0060
Email:Eli(at)EliMagids(dot)com
3430 Tiringdon Way #101
Charlotte,NC 28277
###