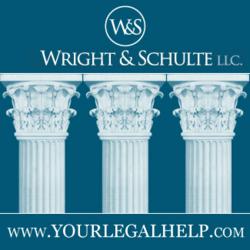 If you've been injured due to a defective drug you need a law firm that will fight for you to ensure your rights. Wright & Schulte LLC is that firm. If you've been injured due to a drug call today at 1-800-399-0795 or visit www.yourlegalhelp.com
Dayton, OH (PRWEB) July 12, 2012
Wright & Schulte LLC, a leading national law firm reports today that the U.S. District Court Judge presiding over dozens of federal Darvocet, Darvon and Propoxyphene injury lawsuits has refused to dismiss a claim filed against McKesson Corp. for its role in distributing generic Propoxyphene products to pharmacies throughout California. Richard Schulte, a partner with Wright & Schulte LLC, is serving as Co-Lead Counsel in the Darvocet, Darvon and Propoxyphene Products Liability Litigation, now underway in the U.S. District Court for the Eastern District of Kentucky (Case No. 2:11-md-02226). According to Mr. Schulte, "Judge Danny C. Reeves's decision to remand Freitas, et al. v. McKesson Corp., et al., (Case No. 2:12-50, E.D. Ky) to state court could ultimately allow other alleged victims of Propoxyphene injuries to pursue product liability claims in California.*
McKesson Corp., a San Francisco, California, based distributor of generic versions of Darvon (Propoxyphene) and Darvocet (Propoxyphene and acetaminophen), was sued in California state court by 11 Plaintiffs, 6 of whom reside in California. The complaint alleges that Plaintiffs' use of Propoxyphene products manufactured, marketed and distributed by McKesson and 18 other Defendants caused them to sustain serious heart injuries. Defendants had removed the case to California federal court, arguing that McKesson was fraudulently joined. Upon the lawsuit's transfer to the multidistrict litigation in the Eastern District of Kentucky on February 13, 2012, Plaintiffs moved to have it remanded to California state court on the grounds that McKesson was properly joined and that the federal court thus lacked diversity jurisdiction.
In a motion to dismiss, Defendants countered that removal to federal court had been proper because the claims against McKesson had no chance for success, asserting they were preempted under the U.S. Supreme Court's Pliva Inc. v. Mensing ruling. That decision held that federal law preempts state law failure-to-warn claims against generic drug manufacturers (131 S.Ct. 2567 [2011]). Defendants argued that Mensing should also apply to distributors of generic drugs, such as McKesson, because like generic drug makers, they have no power to change the safety labeling on their products. Defendants further asserted in their motion to dismiss that the claims against McKesson were factually deficient.
In a decision dated July 2, 2012, Judge Reeves found that the product liability claims against McKesson Corp. were not factually deficient based on California's pleading rules. Judge Reeves further disagreed with the assertion that the Plaintiffs' claims were fraudulently misjoined, finding that all allege to have suffered similar injuries arising out of the Defendants' "manufacture, marketing, or sale" of Propoxyphene products, thus satisfying California's joiner rule. Finally, Judge Reeves refused to take up the Mensing argument, choosing instead to leave that up to the California state court. In doing so, Judge Reeves wrote that a ruling on that question would be "inappropriate at this juncture," as no California court has held that generic drug distributors are immune from liability in failure-to-warn cases.
Darvon, Darvocet and generic versions of Propoxyphene were withdrawn from the U.S. market in November 2010, after studies showed that healthy people taking normal doses of the painkiller had experienced serious heart side effects, including heart attacks, heart arrhythmia, and sudden death. Propoxyphene had been on the market since the 1950s, despite concerns about its safety. On at least two occasions since 1978, the group Public Citizen petitioned the U.S. Food & Drug Administration (FDA) to recall Propoxyphene, citing evidence of cardio-toxicity. Public Citizen has asserted that the FDA's failure to order a recall earlier may have led to thousands of deaths among users of Darvon, Darvocet and generic Propoxyphene products. [fda.gov/NewsEvents/Newsroom/PressAnnouncements/ucm234350.htm; citizen.org/pressroom/pressroomredirect.cfm?ID=3221]
The recall prompted alleged victims of Darvon, Darvocet and generic Propoxyphene throughout the country to file product liability lawsuits against the manufacturers and distributors of the drug. In a Transfer Order dated June 8, 2012, the U.S. Judicial Panel on Multidistrict Litigation consolidated all federally filed Darvon, Darvocet and Propoxyphene lawsuits in a multidistrict litigation, and transferred the cases to Judge Reeves in the Eastern District of Kentucky. [kyed.uscourts.gov/MDL/mdl_02226/02226_pdfs/MDL-2226-Darvon-10-04-11-AppointCommittees.pdf]
Wright & Schulte LLP offers free lawsuit evaluations to victims of Darvon, Darvocet and generic versions of Propoxyphene. If you or someone you love suffered a heart attack, heart arrhythmia, or sudden death due to one of these drugs, please visit http://www.yourlegalhelp.com, or call toll-FREE 1-800-399-0795 to learn more about your options for legal recourse.
About Wright & Schulte LLC
Wright & Schulte LLC, a leading personal injury firm, is dedicated to the belief that America's legal system should work for the people. Every day, the attorneys of Wright & Schulte LLC stand up for the rights of people who have been injured or wronged, and fight tirelessly to ensure that even the world's most powerful corporations take responsibility for their actions. If you're looking for a law firm that will guarantee the aggressive and personal representation you deserve, please do not hesitate to contact Wright & Schulte LLC today. Wright & Schulte LLC also serves all of Ohio through http://www.yourohiolegalhelp.com. Free case evaluations are available through http://www.yourlegalhelp.com or call toll-FREE 1-800-399-0795.
*Source:
leagle.com/xmlResult.aspx?xmldoc=In%20FDCO%2020120703A43.xml&docbase=CsLwAr3-2007-Curr
Contact:
Wright & Schulte LLC
812 East National Road
Vandalia, Ohio 45377
Toll-FREE 1-800-399-0795
937-435-9999