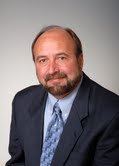 "Throughout his career, Bob has proven, time and again, that he has a knack for streamlining operations, growing businesses, and improving profitability without losing focus on his customers."
-- Joe Cutillo, IPR President & CEO
The Woodlands, TX (PRWEB) July 13, 2012
Inland Pipe Rehabilitation (IPR) has hired Robert Steinberg as the General Manager for its newly formed IPR Southeast Division. This is part of the company's ongoing integration of it's ITG and IWPC trenchless construction operations located in Tennessee and Georgia. In his new role, Robert will be charged with blending the two former operations' core strengths into a single, regional full-service provider of trenchless underground solutions throughout the southeastern United States. Joe Cutillo, IPR President and CEO made the announcement.
Prior to joining IPR, Mr. Steinberg held several senior level corporate executive positions for a variety of global industrial companies. Most recently, he was Vice President of Corporate Development for Elliott Group (a sector of Ebara Corporation)-a global manufacturer of process, industrial, and commercial products-where he oversaw the development and integration of process change, strategic alliances, mergers, and acquisitions.
"Bob's greatest asset is his ability to integrate diverse businesses and products into a cohesive, single-focused business unit," said Mr. Cutillo. "Throughout his career, Bob has proven, time and again, that he has a knack for streamlining operations, growing businesses, and improving profitability without losing focus on his customers," added Cutillo.
IPR is a nation's largest privately owned contractor of underground rehabilitation solutions with offices in six states throughout the United States, including CA, GA, FL, MI, TN, and TX. Licensed in over 25 states, IPR uses the latest technologies in the industry - placing high emphasis on trenchless and environmentally friendly pipe and infrastructure rehabilitation solutions.