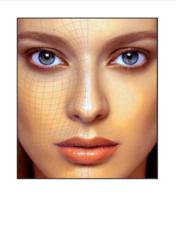 New York, NY (PRWEB) July 12, 2012
Skin specialist Julie Lindh, the inventor of the Skin Fitness treatment process and OTC products, has expanded her service offerings to include a new extension to the line, called Skin Fitness MD Level II.
The latest enhancement to the treatment menu uses the Selphyl® System to facilitate quick prep of organic platelet-rich plasma (PRP) using a miniscule amount of an individual's blood. The highly concentrated platelet-rich serum is divided and then used to fill parts of the face and neck.
Skin Fitness MD Level II works with Dermapen® microscopic skin therapy to provide an ideal environment for stimulating collagen growth, recruiting additional stem cells and improving microcirculation. The combined treatment is ideal for those suffering from moderate to deep lines as a result of sun damage or premature aging, as well as patients who have surface scarring.
The Skin Fitness treatment process encompasses a four-tiered layered skin care approach, with the goal to correct, repair, rejuvenate and preserve skin that is damaged, stressed, tired or prematurely aged. Skin Fitness is unique from other treatments because the program focuses on an individualized approach, taking into account factors such as diet, sleep patterns, exercise, lifestyle and environmental conditions, in order to create a skin care solution that provides optimal results through products, treatments, facial exercises and a healthy lifestyle mix.
The new treatment will be available exclusively at the office of NY-based plastic surgeon Jon B. Turk, as well as Lindh's Stockholm, Sweden office.
About Julie Lindh
World-renowned aesthetician Julie Lindh is a renowned skin care expert. With her uniquely innovative four-phase approach towards skin care, Julie helps patients achieve and maintain clear, glowing and radiant skin, making it easy to understand why some devotees call her "the healer". Lindh's skincare philosophy is based on a belief that treatment is unique to each skin profile. The services offered in her NYC and Sweden based offices are customized, and are provided only after Lindh completes a full skin analysis of each patient. She also travels the world to cater to clientele, including A-list celebrities, socialites and high-end day spas.
About the Selphyl® System
The Selphyl® System enables the safe and rapid preparation of natural autologous platelet-rich plasma (PRP) utilizing a small amount of a patient's own blood. The Selphyl® System is being used by physicians worldwide. Physicians utilize the Selphyl® System in office, and the entire procedure takes no more than 30 minutes. The Selphyl® System is safe and reliable and no adverse reactions have been reported to date.