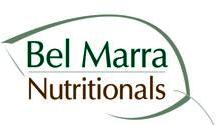 It is possible that the same mechanism occurs in other patients that have been diagnosed with other severe diseases that are associated with sharp pain, including cancer and cardiovascular disorders.
Toronto, ON (PRWEB) July 14, 2012
Bel Marra Health, well known for offering high-quality, specially formulated vitamins and nutritional supplements, supports recent research that shows the science behind the 'mind over matter' theory as it relates to pain.
In a recent study published in the journal PLoS ONE, the results of the direct application of the mind over matter theory in relation to pain relief was tested using a study population that is known to be highly responsive to external factors, including sharp pain. The study participants in the research involved patients positively diagnosed with borderline personality disorder, which is a mental health condition that is characterized by mood swings and hyper-reactivity to external stimuli. This disorder, if left undiagnosed and untreated for an extended duration of time, may eventually develop in paranoia and schizophrenia. Borderline personality disorder is often regarded as a dramatic personality disorder, whereas paranoia is often considered as the odd personality disorder.
The proponents of the research study chose to involve subjects diagnosed with borderline personality disorder based on their capacity to immediately respond to pain, as compared to normal, healthy individuals. In addition, these individuals have a limited capacity in processing emotional responses to external stimuli including sharp pain and this is attributable to the lower activity of the specific processing center of the brain, namely the amygdala.
This particular brain condition thus allows the researchers to directly assess the effects of various external factors related to pain. The information gathered from this type of investigation may ultimately help in the design of pain relief strategies that are associated with various types of chronic diseases. For controls, the research study included healthy, normal individuals that were subjected to the same degree of pain and their actual need for pain relief during the experimentation.
The results of the study showed that when the patients with borderline personality disorder were simultaneously subjected to specific example of pain and a photograph that depicted an emotionally arousing scenario, these individuals experienced a higher level of pain as compared to the normal healthy individuals.
Spokesperson for Bel Marra Health Dr. Victor Marchione says, "This research study allows further understanding of how the brain processes emotions and translates these as pain. It is possible that the same mechanism occurs in other patients that have been diagnosed with other severe diseases that are associated with sharp pain, including cancer and cardiovascular disorders." The stability of the brain, in terms of controlling emotions, may thus generate sharp pain in the body, despite the actual low level of the stimuli. If patients experiencing sharp pain are made to focus on other things, it may thus be possible that the level of sharp pain decreases. The control of sharp pain may also improve the quality of life of patients.
The report may also be applied in the development of pain relief medications, in which new drugs may be manufactured yet are still discovered to be ineffective to patients experiencing sharp pain. CEO of Bel Marra Health says, "It is possible that this sharp pain may be partly due to the medical disease itself, yet the input of the brain may also increase its impact."
(SOURCE: "PLoS One", Functional Connectivity of Pain-Mediated Affect Regulation in Borderline Personality Disorder, March 12, 2012)
Bel Marra Health offers high-quality vitamins and nutritional supplements in formulations designed to address specific health concerns. All ingredients are backed with scientific evidence. Every product is tested for safety, quality, and purity at every stage of the manufacturing process. Furthermore, Bel Marra Health products are produced only in Health Canada approved facilities, going that extra mile to ensure our health conscious customers are getting top quality products. For more information on Bel Marra Nutritionals visit http://www.belmarrahealth.com or call 1-866-531-0466.
Bel Marra Nutritionals, Inc.
100-7000 Pine Valley
Woodbridge, ON L4L 4Y8
pr(at)belmarrahealth(dot)com
866-531-0466
http://www.belmarrahealth.com