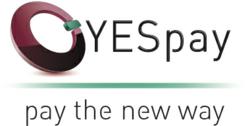 (PRWEB UK) 12 July 2012
In today's era where technology creates the everyday experience for customers, merchants are constantly challenged to offer more versatile and cutting edge payment solutions. Wave-and-pay! That's where the world is headed. EMV secured Contactless Payment technology allows customers to pay for items by simply waving their card at the POS for items worth £20 and under. Hence, customers enjoy shorter queues at the tills with no need to fumble for coins or entering a PIN when they pop out for a quick lunch or a coffee.
YESpay has already achieved Barclaycard Business contactless approval with the Vx810 PED (PIN Entry Device) and is currently undergoing approvals with the latest Verifone Vx820 PED with all major acquirers in Europe and North America.
What's the retail score?
Visa predicts the number of contactless POS terminals in the UK will rise by 50% to 150,000 in 2012. With Visa's PayWave; MasterCard's PayPass and American Express's Express Pay out in the market, Contactless Payments are certainly on the go. "With more than 18 million dual contact and contactless technology cards already in circulation by issuers we can say more than 1 in every 8 cards is a contactless card as of today so we expect more and more contactless card payments in the coming years", says Dr. Chandra Patni, CEO, YESpay.
Contactless Payments has created a big buzz in the payments industry at large! Merchants that accept Contactless Payments in the UK as of today include McDonald's UK, Boots, Subway, Pret a Manger, 7-Eleven and Regal Theaters. Selected outlets of Burger King and Clinton Cards also accept Contactless Payments. Greggs The Bakers is going contactless at its 1,500 shops. Larger retailers like WH Smith and Tesco will also offer contactless payments services soon.
Sprint with the benefits of Contactless Payments
Contactless payments have gained significant momentum in the marketplace due to the array of benefits they offer to customers as well as retailers.
➢ Speed and convenience: Customers no longer need to carry cash for lower value transactions;
➢ Increased transaction volumes for financial institutions and retailers by capturing transactions typically made using cash;
➢ Enhanced customer loyalty and retention for retailers;
➢ Use of international standard ISO/IEC14443 for contactless communications and EMV standards backed by the major payment brands – MasterCard and Visa;
➢ Higher throughput and increased spend per transaction for merchants;
➢ Security measures have been incorporated to mitigate risks and shift liability to the issuers.
About YESpay International Limited
YESpay International Ltd., a global card payments service company, provides highly secure Internet, EMV Chip & PIN, contactless and gift card payment processing services to independent and multi-chain merchants. Through EMBOSS, the YESpay Managed Payment Service, merchants can quickly accept integrated card payments within EPOS, kiosks, hospitality and e-commerce systems with minimal capital investment and low on-going services costs. EMBOSS is an on-line IP-based payment processing service that has been generically pre-accredited by major Card Acquirers in Europe and North America (including First Data Merchant Service (FDMS), Chase Paymentech, Barclaycard Business, HSBC, HBOS, Lloyds Cardnet, Streamline, Ulster Bank, Elavon, PBS, Amex and Diners). In addition, the YESpay EMBOSS service is fully end-to-end certified to Payment Card Industry Data Security Standards (PCI DSS) Level 1 as mandated by Visa and MasterCard. The YESpay EasyV-Suite of card payment products is innovative and cost-effective for EPOS, Kiosk, Hospitality, Mobile and Internet environments. With the YESpay EMBOSS card payment service, merchants can perform card payments in both card-present and card-not-present environments.
Contact details:
UK Headquarters: Checknet House, 153 East Barnet Road, Barnet, EN4 8QZ, UK | +44 - 203 - 006 – 3790
Canada Office: 116 Spadina Avenue, Suite 201, Toronto, Ontario, M5V 2K6, Canada | 1 855-YES-PAY- 1
PR Contact: Nitasha Jain, Marketing Manager, ext. 402, Nitasha(dot)Jain(at)yes-pay(dot)com marketing(at)yes-pay(dot)com