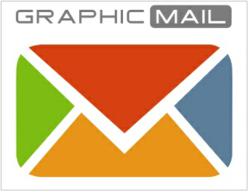 Our aim is to provide a full range of email and mobile marketing services in Turkey and to our multinational customers.
(PRWEB) July 13, 2012
GraphicMail, a global leader in hosted e-marketing software, has officially opened its new franchise in Turkey.
GraphicMail has just recently sealed its partnership with Turkey's ISection, to deliver highly competitive email and mobile marketing services to both Asia Minor and Turkish Eastern Europe.
ISection, headed by manager Kurtcebe Kirecci, is a 15 year old web services and software development company that provides solutions to businesses of virtually any scale.
Says Kurtcebe Kirecci: "Our aim is to provide a full range of email and mobile marketing services in Turkey and to our multinational customers. Our target at ISection is to be the leader of permission-based marketing together with a top-notch partner such as GraphicMail. We have every confidence in our dedicated Turkish GraphicMail team and we'll be adding more functions and improving the application as we go along."
"GraphicMail's solution is an ideal match for us since it's very flexible and simple, yet sophisticated enough to cater for advanced users. We have been doing business with GraphicMail since 2008 as a private label that we called 'e-mpathy',but see a great benefit in working together much closer with GraphicMail and its teams of experts as a GraphicMail-branded franchise," concludes Kurtcebe.
From a market placement perspective, Kurcebe sees the strengths of GraphicMail to be that the company offers relationship-based services that can be tailored to how local clients do business: "The most important thing for a company to grow in Turkey is to build strong relationships with market stakeholders and influencers. Personal relationships are often highly critical when bidding for a new contract, regardless of whether you're offering a better product at a lower price. The key to succeeding in the Turkish market is to develop a wide and well entrenched business network with individuals who are positioned as decision-makers in their respective companies."
The Turkish communications market is characterized by widespread hunger for and rapid adoption of new technologies.
For example, in one study titled as the "Analysis of Turkish Mobile Communication Market" conducted by the Istanbul Bilgi University; in Turkey the total number of mobile subscribers was around 61.8 million during the 2010-2011 bracket, with a population penetration rate of 85.1%.
Among the 61.8 million mobile subscribers there are 19.4 million 3G subscribers - constituting 31% of the total market. Compared to the 30% 3G penetration rate among EU countries where this service was already launched many years before it was available in Turkey - reaching 31% market acceptance and use in less than 2 years is another powerful indicator of great interest in and demand for electronic communications technologies among the Turkish people.
The Turkish Eastern Europe and Asia Minor markets are challenging due to diversities in culture, attitude and business practices that can be expected to be everyday issues in a multi-continental nation - with a historic pedigree that's second to none in richness and complexity. GraphicMail Turkey will translate that challenge into opportunities for growth and penetrating this market will expand GraphicMail's language support and global presence as a whole.
About GraphicMail
GraphicMail is a hosted email marketing solution which lets users design newsletters, manage contact lists and track campaign performance. The platform provides seamless email marketing and publishing features that are easy and affordable enough for small businesses, yet powerful for large companies looking for a corporate-scale solution. GraphicMail offers mobile marketing services, such as bulk SMS / text campaigns and SMS sends with links to mobile sites that can be tracked and analyzed. They also offer social media integrations in the form of social sharing features and social data gathering tools. The company has been used by customers such as, Shell, the American Medical Association and Dell Empower since 2002. The product is available in 11 languages and is represented by 20 offices globally.
GraphicMail is looking to establish more franchises within its business presence. For further information, prospective franchisees can contact the company at marketing(at)graphicmail(dot)com. GraphicMail Turkey can be reached at Satis(at)graphicmail(dot)com(dot)tr, or by dialing +(90) 0216 363 0535.