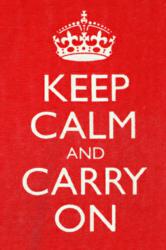 Unless things change, I doubt we will have much UK manufacturing left.
Basingstoke, UK (PRWEB UK) 14 July 2012
Telemarketing companies that have experience in doing lead generation for electronics companies were required to quote on the telemarketing campaign for a London based electronics subcontractor. Marketing Quotes were approached due to the difficulty of finding a telesales company that had experience in working in the electronics industry. After suggesting three telesales agencies, one was selected due to their pricing model and KPI's to perform and produce results over the pilot campaign.
The sales manager from the electronics business stated 'the UK electronics industry has slowly been moving overseas in the last decade, so the market for PCB assembly work has been reducing to the small pool that remains. We have a lot of competitors and manufacturing costs are going up as rates, taxes and running costs rise; so competing in the UK and overseas is hard. We do a lot of PR about keeping work in the UK, however when manufacturing companies can save 80% by going overseas, it is hard to convince them to support UK industry. Unless things change, I doubt we will have much UK manufacturing left. We hope this new telemarketing agency will support us over the next few months, we have agreed performance indicators which does give us some assurances, however the future does not look good.'
Anne Richards (who works for Marketing Quotes) added 'we have heard a similar story from manufacturing companies right across the UK, and the trend is the same. UK industry is dying as our costs are three or four times higher than manufacturing abroad, so the draw to import is growing despite the dangers involved. Telemarketing is a good idea in this case, but the problem will not be solved, the pool of work is reducing so the inevitable will be manufacturing businesses closing.'
About Marketing Quotes - Marketing Quotes is a free service to UK businesses to help them get free advice from UK based PR agencies and marketing companies.