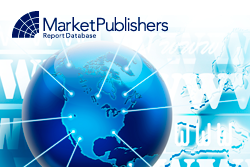 London, UK (PRWEB) July 12, 2012
LEDs are expected to be the dominant general lighting technology in some countries by the end of the decade. Nevertheless, this shift in technology use has not been entirely welcomed by consumers, primarily because LEDs often render colors poorly compared with the traditional incandescent bulb. Another concern is the warmth or coolness of LED light, which is not always judged attractive by consumers. Also, variations in LED color temperature vary with viewing angle, sometimes making the experience of being in an LED-lighted room less than satisfactory.
Most LED manufacturers now see these issues as being critical to the long-term success of LED lighting creating a major opportunity for firms making the LED lighting phosphors that control the color rendering and color temperatures of the LEDs. Makers of phosphor materials and related products can expect the same high growth that the LED lighting market is enjoying. It is believed that the LED lighting market is still open to new kinds of proprietary phosphor solutions, with the potential for phosphor firms to build their brands and create protectable IP.
New study "LED Phosphor Markets - 2012" elaborated by NanoMarkets has been recently published by Market Publishers Ltd.
Report Details:
Title: LED Phosphor Markets - 2012
Published: May, 2012
Pages: 78
Price: US$ 2,495.00
http://marketpublishers.com/report/technologies_electronics/semiconductors/opportunities_in_organic_photovoltaics_market_2012.html
The study provides an in-depth discussion of the latest market strategies, products and technical developments in the area of LED phosphors. It identifies how performance improvements are likely to help grow addressable markets for phosphors, with a special focus on general illumination, outdoor/street lighting and backlighting and where the opportunities are to be found to make money in the LED phosphor market. The report also includes assessments of the strategies of leading firms active in the LED phosphors space, as well as offers granular eight-year forecasts of the inorganic LED phosphors shipments in volume and value terms, with breakouts by type of phosphor.
Report Contents:
Executive Summary
E.1 Key opportunities for LED phosphors
E.1.1 General illumination
E.1.2 Outdoor lighting
E.1.3 Other
E.2 Firms to watch in LED phosphors
E.3 Thoughts on China as a supplier and user of LED phosphors
E.3.1 Summary of eight-year forecasts for LED phosphors
Chapter One: Introduction
1.1 Background to this report
1.2 Objectives and scope of this report
1.3 Methodology of this report
1.4 Plan of this report
Chapter Two: Inorganic Phosphors: Materials, Technologies and Products
2.1 Standard conversion: Blue LEDs with Ce-YAG coatings
2.2 White phosphors
2.3 UV and NUV strategies
2.4 CCT and the warm white technology gap
2.5 Phosphor-on-LED vs. Remote Phosphor Coatings
2.6 Emerging phosphor strategies
2.6.1 Thin-film phosphors
2.6.2 Glass phosphors
2.6.3 Nanophosphors
2.7 Alternatives to better phosphors
2.7.1 RGB LED combinations
2.7.2 QD-coated LEDs
2.8 Health and safety concerns in LED phosphors
2.9 Key points made in this chapter
Chapter Three: LED Phosphors: Value Chains, Opportunities and Challenges
3.1 General and architectural lighting markets
3.1.1 Consumer dissatisfaction with LED lighting
3.1.2 Regional differences in lighting tastes and what it means for the phosphor market
3.1.3 CRI and CCT goals and impact on the LED phosphor market
3.1.4 Which phosphors will succeed and when?
3.2 Outdoor/street lighting
3.2.1 Current and future CRI and CCT requirements for street lighting
3.2.2 Current and future CRI and CCT requirements for other outdoor lighting
3.3 LED backlights
3.3.1 Light uniformity and its impact on the phosphor market
3.3.2 Edge-lit LCDs and phosphors
3.4 Other markets for LED phosphors
3.4.1 Specialty lighting
3.4.2 Audiovisual and theater lighting
3.5 Major challenges
3.5.1 The rare earth supply problem: consequences and opportunities
3.5.2 Manufacturing challenges for phosphors
3.5.3 Potential health and safety issues with phosphors
3.6 Key points made in this chapter
Chapter Four: LED Phosphors Markets and Forecasts
4.1 Forecasting methodology
4.1.1 Pricing Assumptions
4.2 Eight-Year forecasts of LED phosphors by application
4.3 Eight-Year forecasts of LED phosphors by type of phosphor material/technology
4.4 Alternative scenarios
Acronyms and abbreviations used in this report
About the author
More new studies by the publisher can be found at NanoMarkets page.