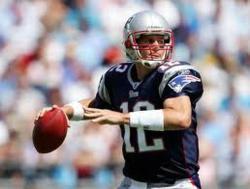 Pittsburgh PA (PRWEB) July 12, 2012
Ahead of the NFL's 2012 regular season, eager Patriots fans are already snatching up New England Patriots tickets. Many Patriots fans begging for a slew of new wins, an AFC division title, and another crack at the Super Bowl this coming season. So it's no surprise that the NFL's 2012 Draft saw the New England Patriots picking up some great defensive players.
The New England Patriots may be one of the best offensive teams in the NFL, but many sports pundits and fans alike decry their defense as one of the worst in the NFL. The Patriots coaching staff is no stranger to this, so they used the 2012 Draft to pick up mostly great defensive players. Fans are buying more Patriots tickets for the 2012 season early to see if their team can use these picks to bring home the trophy this year.
In Round 1 of the April Draft, the Patriots picked up DE Chandler Jones from Syracuse. Jones has been widely touted as a great pass rusher, so the Patriots traded up for him. Another highly regarded pick from Round 1 is LB Dont'a Hightower from Alabama, an exceptional defensive player, but it's debatable whether the Patriots had a real need for him.
Another pick worth noting is CB Alfonzo Dennard from Nebraska. This pick came in Round 7 because he is surrounded by controversy due to assaulting a police officer ahead of the Daft. But both fans and the Patriot coaching staff are quick to point out that this does not diminish his exciting defensive skills.
Despite their team's reputation for not having a good defense, fans are already buying New England Patriots tickets. After all, they did have a 13-3 season and made it to the Super Bowl in 2011.
Headline Tickets Now is one of the most popular secondary ticket websites on the Internet. They have affordable sports, theater, and concert tickets across the United States and Canada, all without service fees. Headline Tickets Now is an accredited business with the Better Business Bureau (BBB) of Western Pennsylvania.
Please use this limited time discount code "NFL2012" for 2 percent off any NFL tickets sold at Headline Tickets Now. Headline Tickets Now has the lowest out the door prices on NFL tickets on the secondary ticket exchange. Same ticket, lower cost.