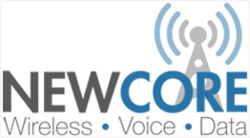 St. Cloud, MN (PRWEB) July 12, 2012
NewCore Wireless, a leading provider of hosted switching and wireless carrier support services, announced today that it will participate in a panel discussion on July 15, 2012 at the Rural Telecommunications Group (RTG) Summer Workshop in Minneapolis, MN, sharing the company's thought-leadership and expertise in the wireless industry. The RTG Summer Workshop is taking place as part of the OPASTCO Summer Convention and Tradeshow in Minneapolis, MN.
NewCore Wireless' Cami Zimmer, Director of PR/Marketing, will participate in a breakout session discussing the importance of marketing. With an alleged impending spectrum crisis, growing data demands, intense competition for 4G customers and a vast universe of new wireless technologies hitting the market, the need for marketing is great. Panelists will discuss how to effectively market LTE/4G services, as well as other marketing guidelines.
The RTG Summer Workshop brings wireless leaders together for discussion on important issues facing the wireless industry. RTG's breakout sessions will cover various regulatory, technical, financial, marketing and business topics of specific interest to the rural independent wireless provider. This afternoon meeting will educate attendees on a multitude of opportunities and challenges in the wireless industry.
What: Rural Telecommunications Group (RTG) Summer Workshop
Where: Hyatt Regency 300 Nicollet Mall Minneapolis, MN
When: 12:15pm-1:00pm Sunday, July 15, 2012
About NewCore Wireless
"We Make Offering Wireless Simple"
NewCore Wireless is a leading provider of wireless carrier support services focused on assisting partners to develop and execute their wireless strategy. They provide a full suite of value added services including hosted switching, network engineering, site acquisition & construction, inter-carrier services and wireless consulting. NewCore Wireless is a GSM/UMTS and LTE/4G channel partner with Alcatel Lucent, hosting SMS, MMS and prepaid platform services. Incorporated in 2008, NewCore Wireless is headquartered in St. Cloud, MN.
Visit online: http://www.newcorewireless.net Follow on Twitter: @NewCoreWireless