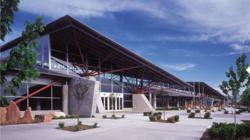 Salt Lake City, Utah (PRWEB) July 13, 2012
Chairman of the board of FAIR (the Foundation for Apologetic Informationand Research), John Lynch and FAIR member Stephen Smoot appeared recently on K-Talk radio, in Salt Lake City, Utah to discuss the history and purpose of FAIR and to take answers from callers regarding a variety of controversial topics. Lynch and Smoot explained that among the services provided by FAIR isone in which people can submit questions about the Church of Jesus Christ of Latter-day Saints to faithful members of the Church, and receive answers by email. On this occasion, however, Lynch and Smoot took questions on live radio. Among the issues discussed were whether the Church is a racist or sexist organization, what are the core beliefs one must maintain in order to be consideredan "orthodox" Mormon, and if Mitt Romney is elected President, will he be required to adopt the political positions of the Church?
Lynch and Smoot alsoshared information about the 2012 FAIR Conference that is being held in Utah on August 2 and 3 in Sandy, Utah. With the Republican presidential nomination of Mitt Romney, Mormons are facing increased scrutiny of their beliefs and practices. Lynch noted that this year's FAIR Conference will address many of the issues that have attracted so much attention of late, including issues of race, gender sexuality. Lynch commented: "There are a lot of things like that that have the potential of being raised during this heated political environment and we're trying to get ahead of it by addressing some of these more critical issues at our conference."
FAIR has posted a recording of the interview on its blog at FAIRblog.org.
FAIR is a non-profit organization dedicated to providing well-documented answers to criticisms of LDS doctrine, belief andpractice. Along with the annual conference, which is open to everyone, FAIR also sponsors a website that includes answers to difficult questions. FAIR has an "Ask the Apologist" option where people can pose questions to apologists and FAIR also sponsors MormonVoices which responds to public discussions and comments from public figures that misrepresent The Church of Jesus Christ of Latter-day Saints. For details on the FAIR Conference, including how topurchase tickets, visit the FAIR website.