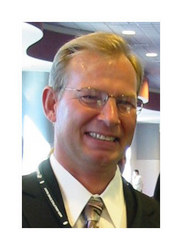 Austin, TX (PRWEB) July 12, 2012
Pubcon, the premier social media and optimization conference, has finalized a blockbuster lineup of more than 130 great sessions featuring over 200 top industry speakers in at least nine full daily session tracks that will make Pubcon Las Vegas 2012 the biggest new media and search event ever held, on October 15 – 18 at the massive Las Vegas Convention Center.
After months of hard work Pubcon has put the finishing touches on its biggest-ever grid of fantastic sessions for Pubcon Las Vegas 2012, featuring at least nine specialized session tracks daily, and world-class keynote speakers to be announced soon, Pubcon in sunny Las Vegas is where thousands of the world's leading new media and search marketing experts will be this October.
Daily conference tracks at Pubcon are devoted entirely to Pubcon's famously strong search engine optimization (SEO) sessions and will feature many of the world's leading SEO speakers, while other tracks will focus on search engine marketing (SEM), social media optimization (SMO), corporate and in-house SEO, affiliate issues, local search, and webmaster issues.
Even more of Pubcon Las Vegas 2012′s record-setting number of session tracks will include sub-conferences dedicated to social media optimization, expert spotlight topics, social media marketing, website owner topics, Facebook, Twitter, Google Plus and Pinterest marketing, enterprise sessions, analytics and measurement, advertising, branding and public relations, social and user-generated content sessions, linking topics, blogging, sponsored sessions, and the perennially-popular live interactive site reviews.
Sign up for Pubcon Las Vegas 2012 now at some of the fairest pre-show registration prices around, and join thousands of the most tech-savvy attendees, speakers, exhibitors, sponsors and media partners for an unforgettable week of Pubcon including a famous lineup of entertaining nighttime networking events that will extend each day's sessions well into the warm Las Vegas nights, including the legendary Pubcon Classic party.
With daily world-class keynote speakers, hundreds of exceptional panel speakers including representatives from all of the major search engine firms and most of the leading social media companies, a massive exhibition hall filled with leading technology-related exhibitors and much more, Pubcon Las Vegas 2012 is truly a must-attend event for anyone serious about social media and search marketing.
Pubcon Las Vegas 2012 also features the optional and always sold-out Pubcon Masters Group intensive training program, this year expanded to feature four premium tracks dedicated to pay-per-click (PPC) and landing page optimization, social media marketing, search engine optimization (SEO), and corporate in-house SEO. Join expert trainers from CNN, Microsoft, Digitas, the Atlanta Journal-Constitution, Eisenberg Brothers and Associates and other leading technology firms for this day-long Pubcon Masters Group program on Monday, October 15.
Join Pubcon as leading industry futurists in the fields of search engine and Internet marketing, Web development, PPC advertising, Internet video, blogging and affiliate programs and many other online niches gather in the entertainment capital of the world this October for the biggest Pubcon Las Vegas ever, including Pubcon Labs and a series of Barnes and Noble author book signing events.
Special discount early-bird conference registration rates are still available for Pubcon Las Vegas 2012. Join the thousands of social media innovators who will gather in Las Vegas this October at what is expected to be the largest social media and search marketing event ever.
Learn more and register at http://www.pubcon.com
About Pubcon
Pubcon is a multi-track educational conference hosted by WebmasterWorld. Pubcon, supported by the industry's leading businesses, speakers, exhibitors, and sponsors involved in social media, Internet marketing, search engines, and online advertising, offers an in-depth look at the future of technology presented by the world's top speakers in provocative cutting-edge sessions.
For more information about the conference, contact Brett Tabke at 512-231-8107 or brett(atwebmasterworld(dot)com
In the U.K., contact Neil Marshall at 512-231-8107 ext 106 or engine(at)webmasterworld(dot)com
For more details about sponsorship and exhibition opportunities, contact Strategic Marketing Director Joseph Morin at 512-231-8107 ext 104 or joe(at)pubcon(dot)com