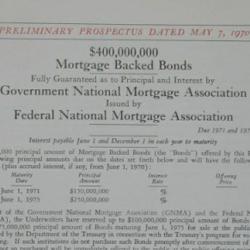 New York, NY (PRWEB) July 16, 2012
Tuesday, July 24 at 6:30 pm
Borrow: Book Talk
Once considered a stain on one's character, consumer debt first became an accepted--and even glamorous--part of culture in the 1920s, just before the Great Depression. The ever-expanding smorgasbord of seductive financial arrangements, which made it seem like we were gettting something for nothing, is part of the story told in Louis B. Hyman's new book Borrow: The American Way of Debt (A Vintage Original, 2012). Hyman, an economic historian at Cornell University, will present a talk about what's new and what's not in our national and personal relationship with debt.
Presented in conjunction with the exhibition Capital of Capital.
To order tickets, please visit: http://boxoffice.mcny.org/public/loader.asp?target=show.asp?shcode=400
RESERVATIONS REQUIRED
$12 Non-members; $8 Seniors and Students; $6 Museum Members
*A two dollar surcharge applies for unreserved, walk-in participants.
For more information or to register by phone, please call 917-492-3395
Location:
Museum of the City of New York
1220 5th Avenue