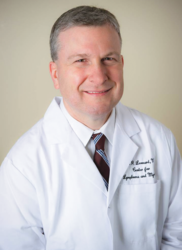 New York, NY (PRWEB) July 12, 2012
The Lymphoma Research Foundation (LRF) has announced the election of John P. Leonard, M.D., as the Chair of its Scientific Advisory Board (SAB). Dr. Leonard is the Associate Dean for Clinical Research at Weill Cornell Medical College, Vice Chairman for Clinical Research in the Department of Medicine, and the Richard T. Silver Distinguished Professor of Hematology and Medical Oncology. He also serves as clinical director of the Weill Cornell Center for Lymphoma and Myeloma, attending physician at the New York – Presbyterian/Weill Cornell Medical Center, and is Associate Director for Clinical Research of the Weill Cornell Cancer Center.
"We are pleased to have Dr. Leonard take on this important role," said LRF Chief Executive Officer Diane Blum, MSW. "He has generously given of his time to the Foundation for many years, holding a variety of leadership roles and bringing a wealth of experience to the position. We look forward to his leadership of our world-renowned Scientific Advisory Board."
An expert in hematology and oncology and an elected member of the American Society of Clinical Investigation, Dr. Leonard's research has been published in numerous medical journals, and he has served as a member of the editorial boards of Blood and the Journal of Clinical Oncology, leading international journals in these fields. He is the non-Hodgkin lymphoma working group leader for the Lymphoma Committee of the Cancer and Leukemia Group B (CALGB), a multicenter cooperative group of the National Cancer Institute. Dr. Leonard's primary research interest is in the development of novel therapeutic strategies for the treatment of lymphoma and related hematologic malignancies. Much of his work has involved the development of radiolabeled and unlabeled monoclonal antibodies as therapy for lymphoma, vaccine and other immune-based treatments, and other novel therapeutic approaches.
Dr. Leonard performed his undergraduate work at Johns Hopkins University and received his medical degree at the University of Virginia School of Medicine in Charlottesville, VA. He completed his residency in medicine at New York-Presbyterian/Weill Cornell Medical Center and Memorial Sloan-Kettering Cancer Center in New York, NY. He completed a fellowship in hematology and oncology at and served as the chief medical resident at Weill Cornell.
Dr. Leonard's two-year term as Chair began July 1, 2012.
"Working with my colleagues on the SAB and the Foundation's board of directors, I am confident we will continue to advance the field of lymphoma research and the Lymphoma Research Foundation's mission," shared Dr. Leonard.
Comprised of the world's leading lymphoma researchers and oncologists, the SAB formulates the LRF research portfolio, seeking out the most innovative and promising lymphoma research projects for support. The 45-member SAB reviews grant proposals and makes recommendations regarding research priorities and funding to the Foundation Board of Directors. The SAB also evaluates the progress of on-going research projects and guides the strategic direction of the Foundation's research programs and consortia.
About the Lymphoma Research Foundation
The Lymphoma Research Foundation (LRF) is the nation's largest non-profit lymphoma organization devoted to funding innovative research and providing people with lymphoma and healthcare professionals with critical information on the disease. To date, LRF has awarded more than $51 million in lymphoma-specific research. For additional information on LRF's programs and services, visit lymphoma.org.