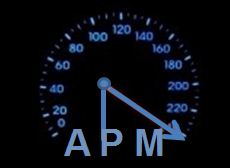 A&I helps organizations achieve their full potential by driving consistency and maximizing efficiency.
Atlanta, GA (PRWEB) July 12, 2012
The Service Assurance team at A&I Solutions implements solutions to solve IT problems across physical, virtual, and cloud systems. The A&I team helps organizations deliver reliable business services. APM team members are expected to provide a premium service to all clients by proactively finding solutions to problems before a critical situation actually occurs. Since Darius Secession became a senior consultant for A&I, he has displayed these unique characteristics. He repeatedly demonstrates his position as a vital component to the success of A&I Solutions with his vast technical background, friendly personality, and strong work ethic.
As a senior consultant, Darius has had the opportunity to assist several types of industries, such as, Fortune 100/500 companies, government agencies, and pharmaceutical companies. He has worked closely with these companies by providing architectural design, upgrades/new implementations, and integration services with CA Technologies Service Assurance suite. He specializes in CA Spectrum Infrastructure Management, CA eHealth Performance Management, CA Service Operations Insight, and VMware vSphere. Darius is a well-rounded employee that A&I is pleased to have on the team.
He explains, "A&I has opened opportunities for me to work with multiple customers and resolve distinct IT infrastructure issues; thus, increasing my proficiency with the CA tools they rely on to manage and enhance IT infrastructures and help improve CA and A&I's relationship with the customer. Working for A&I has been the greatest experience of my 8 year career in IT. I was heavily considering a career change from IT to Medicine before I was approached by A&I for a mutually beneficial business relationship. Over a short period of time, that has evolved into something deeper than that. They really care about family and don't just talk about it."
A&I Solutions has provided Darius with many new opportunities where he has had the chance to obtain a vast amount of technical knowledge and work with several companies. These companies include Department of the Army (Fort Knox), CVS Caremark, Sempra Energy, Federal Retirement Trust Investment Board, Republic Services Group, and Department of Veteran Affairs/Harris Corporation.
Success Story:
"I have had the honor of helping an organization restructure their infrastructure and performance management solution with CA Spectrum and CA eHealth from the ground up. During this engagement, I was not only able to get the environment up and running expeditiously, but was able to ultimately re-ignite the customer's reliance upon CA's infrastructure and performance management solution. The day-to-day network engineers, business owners, and executives appreciated the configuration enhancements I provided to improve their network, systems, virtualization, and IT services management."
About A&I Service Assurance
The A&I Application Performance Management and Monitoring team is a premier Direct Managed Partner and service provider of CA Service Assurance and Application Performance Management. A&I's Network Performance Management tools can help businesses continuously monitor application delivery across physical, virtual, and cloud environments. Ultimately, A&I's team of experts assures that end-to-end application response times meet or exceed SLA's and business requirements. A&I Solutions has extensive experience in APM Introscope, CEM, DB Insight, Spectrum, eHealth, Nimsoft and Service Operations Insight.
About A&I Solutions
A&I Solutions is North America's premier provider of integrated enterprise solutions, dedicated to implementing solutions from CA technologies. A&I Solutions provides enterprise products and services to help companies achieve the highest level of performance. We focus on the best rated products and extensive experience to deliver comprehensive integrated Enterprise Solutions. Working with enterprise management, resource planning, service assurance, security and infrastructure monitoring, A&I helps organizations achieve their full potential by driving consistency and maximizing efficiency. Our proven methodologies, innovative best practices and deep technical experience produce better business results for our Customers. A&I has expertise across all IT environments - physical, distributed, cloud, virtual and heterogeneous platforms. We specialize in the following: CA Security Suite, CA Clarity, CA Wily - Introscope, CEM, SOI, NetQoS, Reporting - Business Objects, Crystal Reports, Actuate Reporting, Enterprise Integrations.
For more information please visit http://www.anisolutions.com.