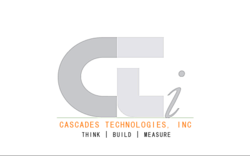 "Through this contract vehicle we can continue to provide innovative solutions that not only focus on healthcare but on the business of efficiently running our government". said Alfredo F. Casta, CTi's CEO
Herndon, VA (PRWEB) July 14, 2012
CIO-SP3 is NIH's new indefinite delivery/indefinite quantity (ID/IQ) contract that aims to provide support to the IT efforts of a host of federal agencies. Many of these agencies are CTi's current customers including the Department of Justice (DOJ), Department of Homeland Security (DHS), Internal Revenue Service (IRS), General Services Administration (GSA), Department of Labor (DOL), Department of Housing and Urban Development (HUD), and National Institutes of Health (NIH).
"This award is an extremely important win for CTi and our partners. It brings another avenue clients have in reaching our excellent and broad services", said Alfredo F. Casta, CTi's CEO. "Through this contract vehicle we can continue to provide innovative solutions that not only focus on healthcare but on the business of efficiently running our government. We are in a better position to serve our civilian and defense customers with our Think-Build-Measure philosophy."
CTi, along with Distributed Information Technology, Excel Archives, Excella Consulting, Innovative Management & Technology Approaches, and P3S formed an alliance to actively seek and bid on CIO-SP3 as a team. The team is now in a position to pursue task orders under the CIO-SP3 award. The CTi Team is one of 92 corporate groups awarded the new Small Business CIO-SP3 contract.
About Cascades Technologies, inc.
Cascades Technologies, inc., headquartered in Herndon, VA, is a business and IT consulting firm concentrating in IT Governance, Technical Solutions, and Program Management services. Driven by its core tenets of Think – Build – Measure, CTi identifies areas of improvement and delivers results. Alfredo Casta founded CTi in 1998 with the mission "to help our clients succeed by fully understanding their mission and challenges, and applying technology, experience, and knowledge to deliver results." CTi's primary customers are agencies within the Federal Government and various health-related entities. CTi holds various contract vehicles including GSA's 8(a) STARS II, FBI's IT Triple S, NIH's CIO-SP3 and a GSA IT-70 Schedule. For more information, please visit our web site at http://www.CascadesTech.com or call us at 703-793-7222.