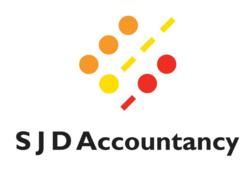 (PRWEB UK) 13 July 2012
The UK's largest accountants to contractors SJD Accountancy, were announced today as finalists in the UK Customer Experience Awards Best 'Professional Services' category for the second consecutive year. In 2011 they were nominated in the same category and won.
The UK Customer Experience Awards recognise and celebrate those companies and organisations who deliver an outstanding customer experience to all clients in their field.
SJD Accountancy, have won more awards for customer service and accountancy excellence than any other firm in their market. In 2011 alone they were winners of the Institute of Customer Service 'Customer Commitment' award, 'Accountant of the Year' at The British Accountancy Age awards and 'Best Contractor Accountants' for the fifth consecutive year as voted for by visitors to Contractor UK.
Commenting on the nomination, Customer Services Director Charmaine Vallance-Poole, said "To be nominated for a second consecutive year, is a real achievement and testament to the hard work that the entire team, not only accountants put into exceeding our clients expectation. It's obviously working as last year over 50% of all new clients came from existing client referrals".
Winners will be announced on the 21st September.
About SJD Accountancy
SJD Accountancy is the UK's largest specialist provider of fixed fee, limited company accountancy services to contractors, freelancers and Small Businesses. It is the only national specialist firm of accountants with offices in all major cities, and is the chosen accountancy firm for more than 11,000 clients.
SJD Accountancy has been acting for contractors and small businesses since 1992 and is the most recommended accountancy firm on the Internet. It has more qualified staff than any other specialist firm, with qualifications covering the major Tax and Accountancy bodies, including ATII, ATT, ACCA, CA, ACA, FCCA, ACMA.
SJD Accountancy offers a complete package including completion of accounts, payroll bureau, dividends, corporation tax computations, personal taxation and all company returns.
On top of all that, SJD Accountancy has also won every relevant industry award possible, including:

'Best Accountant for Contractors' - Contractor UK 2011 – 2006
'Small firm of the Year' - Accountancy Age 2007 & 2004
'Medium firm of the Year' - Finalist Accountancy Age 2010
'Customer Commitment Award' - Institute of Customer Service 2011
'Compliant Accountants' - APSCo Compliancy Audit 2011
'Accountant of the Year' - British Accountancy Awards 2011
'National Chamber of Commerce Award 2010'
'Sunday Times Best Small Companies' - Award 2009 – 2007
'Best Professional Team of the Year' - UK Customer Experience Award 2011
And most importantly, in a recent survey 98% of their clients rated SJD Accountancy as 'better than other accountants' - and they are working hard to convince the other 2%!
Further information
Contact: Nikki Hanlon
Tel: 0500 152500 / 01442 275789
Email: nikki.hanlon@sjdaccountancy.com
Website: http://www.sjdaccountancy.com