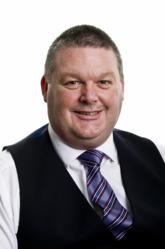 Intuitive Dashboards enables us to eliminate many days of staff time spent collating, checking and creating management reports. Managing our key performance information is now simple, effective and visible.
Manchester, UK (PRWEB UK) 14 July 2012
Training 2000, one of the North-West's largest and most successful Group Training Associations (GTA), has deployed Intuitive Dashboards, the advanced dashboard solution from Intuitive Business Intelligence, to provide them with a vastly more accurate, consolidated dashboard view of their business and organisational performance.
Intuitive Dashboards empowers Training 2000's senior managers with timely, accurate insight into their team and company performance, monitoring a vast array of Key Performance Indicators (KPIs) across operational areas including contract performance, people measures and customer service. In addition, Intuitive Dashboards will provide enhanced visual reporting on the training company's financial management, integrating directly with their Sage 200 financial software. Future deployments will provide full integration with Training 2000's Sage CRM implementation.
Steve Gray, Chief Executive Officer of Training 2000, comments, "Before we implemented Intuitive Dashboards, we had different systems which gave us sight of the performance of the company; this was a time-consuming manual activity, collating data from all our databases and it usually lagged behind the real-time position of the company performance too. As a result, we could not be 100% certain that we were seeing a true accurate reflection of what was really going on in our business. Each department would have to go through a difficult process to access and verify key management information. Without a standard method for producing our management information, the resulting reports often showed discrepancies and fell short of our vision to have real-time accurate data presented visually. Intuitive Dashboards has revolutionised how we manage our information assets. It consolidates all the relevant information into a single, accurate and consistent dashboard view that is easy-to-use and easy to access. Now, we can instantly pinpoint business areas that require our immediate attention. As a result, it has dramatically enhanced our decision-making."
Gray continues, "Intuitive Dashboards enables us to eliminate many days of staff time spent collating, checking and creating management reports. Managing our key performance information is now simple, effective and visible. I'd recommend other training organisations consider using Intuitive Dashboards to dramatically enhance their business and operational performance."
Steve Clarke, ICT and Corporate Strategy Manager at Training 2000, concludes, "We chose Intuitive Dashboards because it provides us with a definitive viewpoint of our management data. The transparency, visibility and quality of our dashboards allow us to present a single version of the truth in a highly-professional manner, which we rely upon to drive excellence in every part of our business."
Tony Bray, Managing Director at Intuitive Business Intelligence, comments, "I'm delighted to welcome Training 2000 to our rapidly-expanding list of training and work-based learning clients. Intuitive Dashboards will enable them to instantly access an accurate, highly-visual perspective of their performance, allowing managers to focus on improving operational efficiencies. Ultimately, Intuitive Dashboards will help Training 2000 to make faster, more accurate management decisions to enhance business performance and the delivery of quality training services to their clients."
ENDS -
Note to Editor
About Intuitive Business Intelligence
Intuitive Business Intelligence Limited (http://www.intuitivebusinessintelligence.com) is the author of Intuitive Dashboards which brings together critical information from multiple sources, allowing business users to create and customise their own graphical, interactive dashboards. This empowers users with invaluable insight into their organisational performance, enabling them to make faster, more accurate decisions. Completely Web-based, so it can be used on-premise or in the Cloud, Intuitive Dashboards is easy to use, highly-visual and ultra-fast to implement, delivering a rapid return on investment. Intuitive Business Intelligence is headquartered in Manchester, UK with offices throughout the UK and the US.
About Training 2000
Training 2000 (http://www.training2000.co.uk) won six outstanding grades at its latest Ofsted inspection. In 2011, Training 2000 was awarded with Beacon status and was also listed as of the best places to work for in the public/third sector in The Sunday Times 100 Best Places to Work. Training 2000 is a certified Training Quality Standard (TQS) provider, with excellence in Automotive, Engineering and Healthcare.
Training 2000's Apprenticeships are renowned for their relevance to industry requirements and the completion rates exceed the national average. Sectors where courses are available are: Automotive, Business, Construction, Dental, Engineering and Manufacturing, Environmental, Health and Social Care, Health & Safety, Leadership & Management, Mechanical Handling and Scaffolding.
For further information, contact:
Carrie Hamer, Intuitive Business Intelligence
e: carrie(dot)hamer(at)intuitivebi(dot)com
t: +44 (0)7554 881717
Katie Beckham, The Write Angle PR and Marketing
e: katie(at)writeanglepr(dot)co(dot)uk
t: +44 (0)1772 450990
or
Helen Wardley
e: helen(at)writeanglepr(dot)co(dot)uk
t: +44 (0)1772 450990