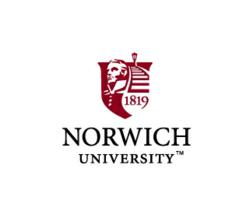 Northfield, VT (PRWEB) July 12, 2012
Norwich University officials announced that the Commission on Collegiate Nursing Education's (CCNE) board of commissioners granted accreditation to the School of Nursing's Bachelor of Science in Nursing (BSN) program for five years, extending to June 2017, the maximum accreditation term achievable for an initial review.
"CCNE is the premier accreditation body for nursing education and having its full approval validates the quality of the program," said Valerie McCarthy, director of nursing. "The university, faculty and students take pride in this accomplishment, and now both the undergraduate and graduate nursing programs at Norwich are accredited by CCNE."
The BSN Program at Norwich University is accredited by the Commission on Collegiate Nursing Education, One Dupont Circle, NW, Suite 530, Washington, DC 20036, (202) 887-6791.
Norwich University is a diversified academic institution that educates traditional-age students and adults in a Corps of Cadets and as civilians. Norwich offers a broad selection of traditional and distance-learning programs culminating in Baccalaureate and Graduate Degrees. Norwich University was founded in 1819 by Captain Alden Partridge of the U.S. Army. Norwich University is the oldest private military college in the United States of America and the birthplace of our nation's Reserve Officers' Training Corps (ROTC). http://www.norwich.edu