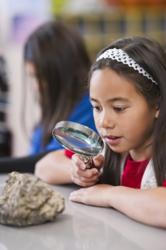 Sacramento, CA (PRWEB) July 13, 2012
The Power of Discovery: STEM2 is part of the California After School Network (CAN) and the California STEM Learning Network's (CSLNet) effort to mobilize a broad coalition of stakeholders who will work together to increase quality STEM (Science, Technology, Engineering and Math) learning opportunities in Out-of-School Time (OST) programs.
This initiative focuses on the creation and implementation of a robust, statewide system of Regional Innovation Support Providers and Virtual Innovation Supports. These Regional and Virtual Innovation Supports will work together to implement a comprehensive multi-year strategic plan that will facilitate cross-sector partnerships and increase the professional capacity of OST programs to offer high quality STEM learning opportunities. This initiative is made possible with the generous support and partnership from the S.D. Bechtel Jr. Foundation, the Noyce Foundation, and the Samueli Foundation.
Through careful planning, the facilitation of cross-sector regional partnerships, and intentional structured support to OST programs, Regional Innovation Support Providers will help develop a robust system of regional support to increase high-quality STEM programs during out-of-school time. These regional efforts will surface challenges and promising practices, and enhance a broader statewide initiative, ultimately benefitting STEM in OST throughout California.
Regional Innovation Support Providers will be selected based on their demonstrated capacity to accomplish the goals and deliverables of The Power of Discovery: STEM2 that are listed in the RFQ and Work Plan Summary and Deliverables, as well as through subsequent interviews. The nimbleness of the organization or entity, demonstrated existing connections to important regional stakeholders, and general capacity to accomplish the desired outcomes will be significant considerations for their selection.