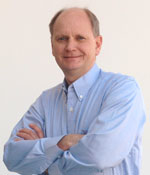 Many professionals have their business set up as a sole proprietorship or partnership. It's a huge mistake for a professional to operate without a PLLC or professional corporation
Siesta Key, FL (PRWEB) July 12, 2012
PLLC is the acronym for a Professional Limited Liability Company (LLC). A large number of professions can't establish a simple LLC or corporation. They have to establish a PLLC or professional corporation.
Lee Phillips, author of the LLC Wizard do-it-yourself LLC kit, explained that a PLLC does not provide protection for the professionals against their own malpractice. "It wouldn't be fair to have a professional, such as an attorney, doctor, architect, or engineer, hide behind a corporate shield and escape any responsibility for his or her own malpractice. So, the LLC and corporation laws have been written to require professionals in many disciplines to establish their business as PLLCs or P corporations," he said.
Each state has a list of professionals that are required to establish their businesses as "Professionals." "The different professions are all listed in the LLC Wizard," explained Phillips. He pointed out that there aren't a lot of do-it-yourself websites that offer the choice to incorporate or form an LLC as a professional.
Jonathan Cavender, an attorney specializing in business structures, says, "There are some changes that need to be made in the standard articles of incorporation or LLC articles of organization in order to establish a PLLC or Professional Corporation. The operating agreement also has to have a number of changes made to it."
Learn more about the Professional LLC.
"Many professionals have their business set up as a sole proprietorship or partnership. It's a huge mistake for a professional to operate without a PLLC or professional corporation," said Cavender.
"A PLLC or professional corporation may not protect the professional from their own malpractice, but it will protect the professionals from other types of liabilities, such as employee disputes, slip and fall accidents, and company creditors," said Phillips.
"The PLLC and professional corporation also offers professionals a lot of tax advantages they can't get operating as a sole proprietorship or partnership," said Cavender.
"All of the necessary forms to establish a PLLC are in the newly updated and released LLC Wizard. Users of the do-it-yourself LLC kit are welcome to call and talk to an attorney," Phillips said.
Information about forming an LLC or PLLC for any specific state can be found at LLCWizard.com