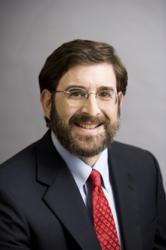 Seattle, WA (PRWEB) July 12, 2012
In the June 2012 issue of Primary Care, investigators from the Safety Net Medical Home Initiative (SNMHI) define specific operational changes that primary care practices need to implement in order to become a patient-centered medical home. Qualis Health CEO and SNMHI principal investigator Jonathan Sugarman, MD, MPH, and Kathryn Phillips, MPH, director of the SNMHI, joined Ed Wagner, MD, MPH and others from the MacColl Center for Health Care Innovation at the Group Health Research Institute and the Commonwealth Fund to summarize the evidence supporting eight change concepts for medical home transformation. The change concepts were developed as part of a five-year national demonstration project to assist safety net practices in primary care redesign efforts.
Building a strong primary care sector is a major goal of American health care policy. The patient-centered medical home model addresses these expectations, but there has not been an operational description available to help practices understand the process of transformation. To meet this need, the authors define the characteristics of fully transformed medical homes and the changes to practice infrastructure, organization, and care delivery needed to get there.
The change concepts serve as a framework for technical assistance delivered through the Commonwealth Fund-sponsored SNMHI, led by Qualis Health. The SNMHI is helping 65 community health centers and other safety net practices in five states (Colorado, Idaho, Massachusetts, Oregon and Pennsylvania) accelerate their medical home implementation efforts. The change concepts and key changes described are also providing the guiding framework for other national and statewide medical home transformation efforts.
See the article abstract and the change concepts.
About Qualis Health
Qualis Health is a national leader in improving care delivery and patient outcomes, working with clients throughout the public and private sector to advance the quality, efficiency and value of healthcare for millions of Americans every day. We deliver solutions to ensure that our partners transform the care they provide, with a focus on process improvement, care management and effective use of health information technology. For more information, visit http://www.qualishealth.org.
###