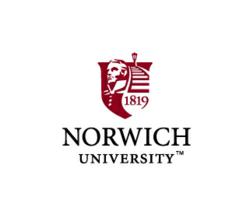 NORTHFIELD, Vt. (PRWEB) July 12, 2012
Officials at Norwich University's College of Graduate and Continuing Studies (CGCS) announced the renewal of a grant that will support students in the Master of Science in Nursing (MSN) program.
The National Faculty Loan Repayment Program will provide over $133,000 towards repayment of student loans to those graduates that go into teaching upon graduation.
The grant is from the US Department of Health and Human Services Health Resources and Services Administration.
"Our master's degree in Nursing Education is a fully accredited and highly respected program both nationally and for the state of Vermont. This grant will open the door to nurses so that they can obtain a master's degree in the nursing education field at reduced cost to themselves and of great benefit to their community and state," said CGCS Associate Dean of Academic Programs Hal Kearsley. "This loan system would allow potential students, who might see the funding for their master's degree out of reach, the ability to obtain that education. We at Norwich are very pleased to be able to offer this opportunity."
"This is of great benefit to the graduate students in nursing education in Vermont to have this financial benefit to support their education," said Director of Nursing Valerie McCarthy. "Norwich University is delighted this resource is available for students because it can help to fill the need for clinical nurse educators in the state."
CGCS's MSN is an online program that offers two concentrations – nursing administration and nursing education – and is accredited by the Commission on Collegiate Nursing Education (CCNE).
Norwich University is a diversified academic institution that educates traditional-age students and adults in a Corps of Cadets and as civilians. Norwich offers a broad selection of traditional and distance-learning programs culminating in Baccalaureate and Graduate Degrees. Norwich University was founded in 1819 by Captain Alden Partridge of the U.S. Army. Norwich University is the oldest private military college in the United States of America and the birthplace of our nation's Reserve Officers' Training Corps (ROTC). http://www.norwich.edu
Norwich University's College of Graduate and Continuing Studies (CGCS) builds upon the institution's 193 year academic heritage with innovative online master's degrees in a variety of areas. CGCS also offers a certificate in teaching and learning; a certificate in continuity of governmental operations and a bachelor's completion program. The programs are recognized throughout the industry for their rigor, small class size, high student satisfaction and retention. http://graduate.norwich.edu/