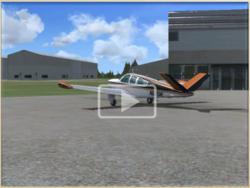 This fast-paced program deals with a hair-raising emergency in IMC.
Nashua, NH (PRWEB) July 17, 2012
PilotWorkshops.com has announced the general availability of their free IFR Emergency video, a recording of an online webinar that has been seen by over 10,000 pilots. Previously available only to their "Pilot Tip of the Week" subscribers, the video can now be seen by all pilots at: http://pilotworkshop.com/webinar/ifremergency
This fast-paced 30 minute program deals with a hair-raising emergency in IMC. PilotWorkshops.com founder Mark Robidoux and expert instructor Bob Nardiello walk viewers through this single pilot IFR scenario which presents the conditions of the emergency and provides the viewer with a choice of options. After the viewer makes their choice, Bob walks through the particulars of how this emergency should be handled, providing specific tips and a recommended course of action that provides a simple, life-saving procedure.
The viewer then listens to excerpts from a roundtable of four, highly skilled IFR instructors as they dissect the scenario and offer more input. Upon completion, the viewer acquires a solid understanding of the factors involved and clear tactics for handling this type of emergency.
The IFR Emergency program is based on PilotWorkshops.com's IFR Mastery Series, a scenario-based training program for IFR pilots. Each month a new scenario is presented using short, focused video segments as well as online tools, quizzes, PDF resources, and roundtable audio segments. Integral to the IFR Mastery Series is a private discussion forum where PilotWorkshops' expert instructors participate in related discussions and answer questions from members.
About PilotWorkshops.com: Founded in 2005, PilotWorkshops.com specializes in proficiency and safety training designed to make better, safer and more confident pilots. Using a team comprised of leading flight instructors and well-known experts, the company has developed a series of computer and mobile-device training programs for both VFR and IFR pilots. PilotWorkshops.com has over 95,000 pilots who receive their free, weekly "Pilot Tip of the Week".