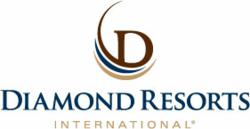 Las Vegas, NV (PRWEB) July 12, 2012
DIAMOND RESORTS INTERNATIONAL® (Diamond), a global leader in the hospitality and vacation ownership industries, announces the promotion of Scott Yon to Director of Marketing for Arizona.
Yon joined Diamond in March of 2011 as the National Special Events Manager. In this role, Yon successfully launched the Perfectly Cut Events program which produced 40 high-touch, branded events across the United States and generated over $2 million in revenue for Diamond Resorts International® in 2011. In its first full year, Perfectly Cut Events will produce more than $8 million in sales for Diamond with events taking place in eight different locations throughout North America.
As the Director of Marketing for Arizona, effective July 16, 2012, Yon will oversee all marketing operations for five resorts and four sales offices throughout Scottsdale and Sedona. Yon will focus on growing the marketing programs, increasing in-house penetration, and adding strategic partnerships to the already growing Arizona market.
Assuming the role of National Special Events Manager, Chris Brock, currently the National Special Events Coordinator, will oversee all aspects of the company's Perfectly Cut Events and Special Event Dinner Parties in North America. Prior to his involvement with Diamond, Brock was a professional baseball player for more than 12 years including Major League contracts with the Atlanta Braves, San Francisco Giants, Philadelphia Phillies, Baltimore Orioles and Hiroshima Carp in Japan.
According to Michael Flaskey, Executive Vice President, Sales & Marketing – North America, Diamond Resorts International®, "The growth and success we experience in our Sales and Marketing team at Diamond is a direct reflection of our highly talented team members. We are proud of the level of professionalism demonstrated by our team members, and the continued efforts to produce new, cutting-edge programs to our owners, members and guests as we strive to deliver The Meaning of Yes®."
Diamond Resorts International®, with global headquarters in Las Vegas, Nevada, is one of the largest hospitality companies in the world with more than 220 branded and affiliated resorts and over 27,000 guest beds in 28 countries with destinations throughout the continental United States and Hawaii, Canada, Mexico, the Caribbean, South America, Central America, Europe, Asia, Australia and Africa. Offering simplicity, choice and comfort to more than 490,000 owners and members through the branded hospitality service of approximately 5,000 team members worldwide, Diamond Resorts International® is dedicated to providing its guests with effortless and relaxing vacation experiences every time, for a lifetime.
Annually, nearly 1.4 million owners, members and guests enjoy the simplicity, choice and comfort Diamond Resorts International® offers through our branded hospitality experience.
About Diamond Resorts Corporation
Diamond Resorts Corporation and its subsidiaries develop, own, operate and manage vacation ownership resorts and, through resort and partner affiliation agreements, provide owners and members with access to 75 managed resorts, 149 affiliated resorts and four cruise itineraries through THE Club® at Diamond Resorts International®. To learn more, visit DiamondResorts.com.
# # #