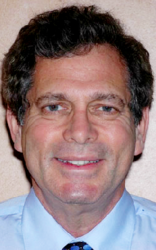 I firmly believe that the more information a patient has, the more comfortable they will be in making a final decision about the treatment they want and need to have,
Vienna, VA (PRWEB) July 17, 2012
Cosmetic dentist, Gary L. Ellenbogen, DDS, has announced the launch of a new, patient-focused website. The practice recently launched the new website created by dental website design leader, ProSites, Inc. The website contains many interactive features including patient education videos and a Smile Gallery feature that helps patients make better informed decisions about their oral health. The website also utilizes extensive search engine optimization techniques to reach patients and local consumers who are searching for relevant information about Vienna, VA family and cosmetic dentistry services.
"As a consumer, myself, I want to have information at my fingertips. I feel that the more I know and understand about a subject helps me make the best decision for my family and me. I know as not only a consumer, but as a practicing dentist, all dentists are not equal (just as all tradespeople and professionals providing a service are not equal). I personally believe that by having an informative website, you are helping perspective patients make an informed decision with information that can serve to separate one dentist from another," said Dr. Ellenbogen.
Current and prospective patients now have access to information about providers, educational videos, before and after photos of dental procedures, and other informative content when they visit the website. Some of Dr. Ellenbogen's services include:
Cosmetic Dentistry
General Dentistry
Family Dentistry
Sedation Dentistry
Dr. Ellenbogen is also utilizing his website to educate the community on the importance of oral health. The website includes a links page with informative resources as well as a frequently asked questions page with topics ranging from oral hygiene to dental procedures.
"I firmly believe that the more information a patient has, the more comfortable they will be in making a final decision about the treatment they want and need to have. On our website I feel that with the Q & A section, as well as the various links available, any perspective patient will have most of his or her questions answered. Sometimes people may feel embarrassed to ask a question of another person, but hopefully this website will take care of that problem," said Dr. Ellenbogen.
About Gary L. Ellenbogen, DDS:
For over 20 years, Dr. Gary Ellenbogen has been providing excellence in cosmetic dentistry to the people of Vienna and Fairfax County. He offers an array of oral health services to his local patients. He believes in providing thorough examinations, taking time with patients, and making sure that they are educated about any procedures or treatments that they will undergo. Dr. Ellenbogen also keeps up to date with the latest advancements in dental technology. He believes that using the best labs and materials contributes to creating outstanding results for his patients. He believes the foundation of excellent cosmetic dentistry is based upon close communication between the patient and the doctor.
Dr. Ellenbogen graduated from Brown University in Providence, Rhode Island, with a Bachelor of Arts degree. He received his Doctorate of Dental Surgery from Georgetown University Dental School in 1979. He is associated with the American Dental Association, Virginia Dental Associations, American Academy of Cosmetic Dentistry, and Las Vegas Institute of Advanced Dentistry. He is also involved with the "Give Back a Smile" program which helps restore broken teeth of survivors of intimate partner violence, at no cost. He is also involved in charitable causes such as "Knock Out Abuse Against Women" and "Make a Difference," which helps assist those living with cancer.
Dr. Ellenbogen has been married for 27 years and has two daughters, Cara and Rachel. Beyond excellent cosmetic dentistry, his interests include golf, horseback riding, and landscape photography. Discover a great Vienna, VA cosmetic dentist for you and yours! Enjoy lifelong oral health from our highly trained dentist and periodontist.
For more information about Gary Ellenbogen, DDS, or the services he offers including Invisalign in Vienna, VA, please visit his website at garyellenbogendds.com.