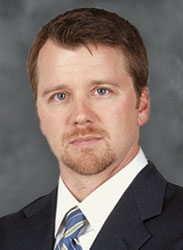 "For hundreds of MSU students, that education has been stolen from them."

- Greg Hewitt
Fayetteville, W. VA (PRWEB) July 13, 2012
The Higher Learning Commission has withdrawn its primary accreditation from Mountain State University, citing lack of leadership, resources, planning and oversight. West Virginia law firm, Hewitt & Salvatore PLLC is now helping students with next steps and possible legal action against MSU.
Accreditation establishes to the public and prospective employers that the students graduating from the accredited school are equipped and well educated. When a university loses accreditation, it can have negative ramifications. Any degrees completed after the accreditation is revoked will be considered illegitimate and unrecognized.
Greg Hewitt, a lawyer at Hewitt & Salvatore PLLC says poor management and inexcusable neglect on behalf of those running MSU has cost students years of hard work and thousands of dollars; they are offering free consultations to any MSU students that wish to take legal action.
"In an increasingly competitive workforce, a college education is becoming more and more valuable," said Hewitt, "For hundreds of MSU students, that education has been stolen from them."
This isn't the first time MSU has had accreditation problems. Hewitt & Salvatore, PLLC, started taking cases representing MSU students after the National League for Nursing Accrediting Commission was notified by the HLC citing problems of low pass rates on licensure exams and too few credentialed faculty. Mountain State University unsuccessfully appealed this action.
Hewitt & Salvatore, PLLC, Attorneys at Law is a West Virginia law firm known for their honesty, community service and aggressive legal representation. Students interested in a free consultation can speak with a highly skilled attorney who will thoroughly review the case. They work on a contingency fee, which means nothing will be owed until they get the responsible party to pay for the damage done.
About Hewitt & Salvatore, PLLC
The Law Offices of Hewitt & Salvatore, PLLC represent clients throughout West Virginia who have suffered due to another party's negligence. Hewitt & Salvatore, PLLC, Attorneys at Law believe in doing anything they can to fight wrongdoings that have been done to their clients. Their local team has deep roots in the Fayetteville and Beckley communities, and will work tirelessly to assist clients in the most effective manner possible.