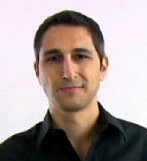 a lot of times, creators of online products tend to focus on the wrong things the customer needs
Provo, UT (PRWEB) July 13, 2012
Eben's 3rd video for his guru product blueprints training has just been released. In this video, Eben talks about 2 of the most important techniques he uses as a creator to position himself as a professional and not just another guy selling information.
He calls it professional positioning so he can charge higher prices for his information and advice. By positioning himself using these 2 techniques he talks about in the video, it means the difference from charging 20/hour to 200/hour.
Watch this 3rd video about professional positioning
The first technique that Eben uses to catapult himself into the "professional position" deals with creating a product and naming that product based on what the customer needs. Eben says, "a lot of times, creators of online products tend to focus on the wrong things the customer needs." Eben talked about focusing on emotional needs of the customer and not so much on the information needs.
When naming the product it is important to name the product based on the outcome the customer wants. By doing so will dramatically increase the value of the product.
The second technique Eben talks about deals with giving away valuable information and knowledge. It is one of the most powerful marketing techniques when creating products and is one of the most successful marketing techniques Eben uses today.
So the goal is to give away some of the most valuable information upfront which lends instant credibility and positions him as a professional. In fact, he gives away so much free stuff that he adds tons more new customers each day which allows him to sell more higher end products.