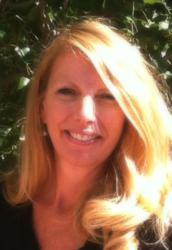 Jill's extensive experience working for financial services associations combined with her production and design expertise make her well suited to lead IMCA's marketing initiatives and oversee our creative direction."
- Sean R. Walters, IMCA CEO
Denver, CO (PRWEB) July 12, 2012
Investment Management Consultants Association® (IMCA®) today announced that Jill Ladouceur joined the association as director of creative services. In this role, she will lead marketing, production and design efforts and report to Ian MacKenzie, IMCA's deputy executive director of operations. Since 1983, Ladouceur worked as a full-time employee and independent contractor for the Financial Planning Association® (FPA®) and the Institute of Certified Financial Planners (ICFP). For more than a decade, Ladouceur has served as editor of The Standard, published by the Association for Financial Counseling and Planning Education. Ladouceur is certified as a webmaster by the National Association of Communication Systems Engineers, and has operated her own design and association consulting business. She earned a BSBA in marketing from Regis University in Denver.
"Jill's extensive experience working for financial services associations combined with her production and design expertise make her well suited to lead IMCA's marketing initiatives and oversee our creative direction," said Sean R. Walters, CAE, IMCA's executive director and CEO. "Her efforts will expand IMCA's presence in the marketplace, and advance our strategic objectives to grow the number of CIMA® and CPWA® certified advisors, better serve our members, and increase participation in our educational offerings. We are fortunate that Jill has joined our growing team and I look forward to her contributions." 
Established in 1985, IMCA is a Denver-based nonprofit professional association and credentialing organization with more than 8,700 individual members. IMCA members collectively manage more than $1.6 trillion on behalf of 1.3 million clients, providing investment consulting and wealth management services to individual and institutional clients. Since 1988, IMCA has offered the CIMA® certification, which earned accreditation by the American National Standards Institute (ANSI) in April 2011, making it the first financial services credential in the United States to meet international standards (ISO 17024) for personnel certification. IMCA's Certified Private Wealth Advisor® (CPWA®) certification is suited for wealth management professionals working with high-net-worth clients. In 2011, IMCA conferences and workshops hosted more than 4,000 attendees. 
IMCA® and Investment Management Consultants Association® are registered trademarks of Investment Management Consultants Association Inc. CIMA®, Certified Investment Management Analyst®, CIMC®, CPWA®, and Certified Private Wealth Advisor® are registered certification marks of Investment Management Consultants Association Inc. Investment Management Consultants Association Inc. does not discriminate in educational opportunities or practices on the basis of race, color, religion, gender, national origin, age, disability, or any other characteristic protected by law.
###