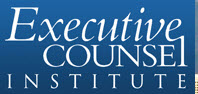 New York (PRWEB) July 12, 2012
Gallivan, Gallivan and O'Melia (GGO, LLC), announced today that Bill Gallivan, co-founder and managing director, will participate as a guest faculty member at the E-Discovery for the Corporate Market Conference at the Grand Hyatt in New York on July 16-17, 2012. The unique conference series, dubbed "The Exchange", is a highly interactive colloquium providing an opportunity for chief legal officers of Fortune 500 corporations to gather with representatives of top litigation firms and technical experts from information governance, compliance, and e-discovery to discuss and share practical advice about challenges facing corporate legal departments.
Mr. Gallivan will join Judge Andrew J. Peck, Magistrate Judge United States District Court, Southern District of New York, MaryRose Maness, SVP & Chief Employment and Corporate Infrastructure Warner Music Group, and John Schwab, Senior Litigation Associate with Pietragallo Gordon Alfano Bosick & Raspanti LLP. This team of legal and e-discovery experts will lead an interactive discussion on 21st Century considerations – Data Security, Social Media, and the Cloud.
The conference series on E-Discovery for the Corporate Market has steadily grown in interest and influence in the e-discovery industry since the first colloquium in 2009. The 2012 session in New York will host a capacity gathering of top corporate legal and compliance leaders along with the most influential experts in litigation and legal discovery in the US.
About Bill Gallivan, CEDS
Bill Gallivan is the founding member and managing executive of Gallivan Gallivan & O'Melia (GGO), leading e-discovery services firm and creators of the Digital WarRoom® e-discovery platform. Bill brings a strong technical background, coupled with extensive experience managing all aspects of global litigation, government investigations, and HSR 2nd requests that make him a valuable asset to corporate and law firm clients of GGO. His practice specializes in scope reductions, cost shifting and third party fee sharing for large or unwieldy productions. Prior to establishing GGO in 2002, and the Digital WarRoom line in 2010, Bill served as vice president of professional services at Attenex, a litigation support technology firm formerly owned by Preston Gates and Ellis (now K&L Gates). Bill is known as a strong advocate of education and professional certification, and one who challenges conventional practices for the advancement of the e-discovery industry.
Visit the Executive Counsel website to learn more about the conference.
About GGO
Since its inception in 2002, GGO (Gallivan Gallivan & O'Melia LLC) has successfully completed over 3500 complex e-discovery matters. In 2011, GGO introduced the Digital WarRoom® line of software products, spanning the entire e-discovery lifecycle from capture through processing, review, and production. Customized services include M&A target data preservation and internal data mining and investigations. GGO offers a TAR (technology assisted review) practice providing Gist™ advanced analytic service, an expert-assisted technology used to extract statistically significant phrases and patterns directly from an exemplar data set. Patterns extracted from Gist are tuned and used by attorneys within the platform to locate semantically similar documents and to conduct efficient tagging of documents for privilege or responsiveness, drastically reducing the time and cost of legal document review.
Headquartered in Seattle, GGO offices are located in New York, Santa Clara, San Francisco, Dallas, Los Angeles, and London, serving all metropolitan markets in Europe, Asia and North America. Leading global corporations, Fortune 1000 companies, Am Law 100 law firms, and government agencies, including the Library of Congress, rely on GGO for robust technology and personalized service. To learn more about GGO, visit http://www.ggollc.com