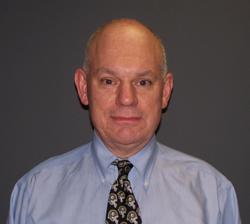 Pittsburgh, PA (PRWEB) July 19, 2012
Michael C. Stypula DDS, MDS, utilizes his experience with gum graft procedures to assist patients who have problems with receding gums. Gum grafting can help with gaps that have appeared between the teeth or teeth that have been exposed as gums recede. The gum line can be raised through grafting, which can improve the smile but mainly helps to protect the teeth.
When a person brushes his or her teeth and notices that the gums are red or swollen, or the gums tend to bleed when being brushed or flossed, these may be signs of gingivitis. When gingivitis is not treated, bacteria get into pockets that can occur between the gums and the teeth, and it becomes periodontitis. Periodontitis can cause the gums to recede. As gums recede, teeth are exposed to more bacteria, which can cause bone degeneration, loose teeth or tooth movement, and even tooth loss. Dr. Stypula offers his patients the gum graft procedures as a treatment method that can help save the teeth.
Whether one tooth is looking exposed due to receding gums or there are multiple teeth involved, Dr. Stypula can perform a gum graft to correct the problem. There are three different procedures that can be done, but in each case new tissue is grafted to the existing tissue to help raise the gum line and protect the teeth. The gum tissue is sutured together so that it can begin to attach and heal.
Dr. Stypula will work with each patient individually to create a treatment plan that will be most beneficial. Depending on how far the receding gums have gone and how much gum tissue remains on adjacent teeth, a different gum graft procedure may be used. Healing begins quickly, but the patient must properly follow instructions as to diet and oral hygiene in order to better facilitate the healing process. For more information about receding gums and the gum graft procedure, visit http://www.pittsburgh-periodontist.com/Treatments/GumGrafting.
About the Doctor
Dr. Michael Stypula is a Periodontist offering patients personalized dental care for Pittsburgh, Pennsylvania. Dr. Michael Stypula graduated from St. Bonaventure University in 1976 and received a BS in Biology. He then attended Temple University School of Dentistry, where he was awarded his Doctor of Dental Science (D.D.S.) degree. At the University of Pittsburgh, School of Dental Medicine Dr. Stypula received his training in periodontics and implants and earned his degree of M.D.S. Dr. Stypula is part of one percent of dental professionals providing the most recent FDA cleared laser procedure for gum disease and periodontal treatment. His practice is dedicated to oral health. To learn more about and their dental services visit their website at http://www.pittsburgh-periodontist.com and call (412) 348-8833.