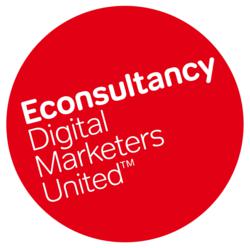 "We're thrilled to have RichRelevance as a JUMP sponsor," said Econsultancy's David St. John Tradewell. "Their support demonstrates a unique commitment to joining up the online and offline marketing communities in advancement of best marketing practice."
New York,NY (PRWEB) July 14, 2012
RichRelevance, a global expert in powering personalized shopping experiences for consumers will be a leading sponsor at the upcoming JUMP conference, according to Econsultancy, the event's organizer.
As a Platinum sponsor, RichRelevance will be participating in the event on a number of levels. As part of the conference, a senior representative will take part in a panel debate; as well they will participate in one of the Whitepapers Live sessions, highlighting new, innovative ideas on integrating and driving digital and traditional marketing channels.
JUMP, being organized November 1 at the Metropolitan Pavilion in New York, will bring together over 750 senior client-side marketing professionals. The conference includes dedicated tracks on leading, engaging and optimizing strategies in leveraging online and offline marketing initiatives.
To date, some of the top brands participating in JUMP include ALCOA, Mercedes Benz, The New York Times, RR Donnelly, JP Morgan, Honeywell, Roche, and Dow Jones.
About Econsultancy
Econsultancy is a community where the world's digital marketing and ecommerce professionals meet to sharpen their strategy, source suppliers, get quick answers, compare notes, help each other out and discover how to do everything better online.
Founded in 1999, Econsultancy has grown to become the leading source of independent advice and insight on digital marketing and ecommerce.
Econsulatncy's reports, events, online resources and training programs help their 110,000+ members make better decisions, build business cases, find the best suppliers, look smart in meetings and accelerate their careers.
About Rich Relevance
Over 350 million times per day, RichRelevance is powering the personalized shopping experiences for consumers shopping the world's largest and most innovative retail brands like Walmart, Sears, Target, Marks & Spencer and John Lewis. Founded and led by the e-commerce expert who helped pioneer personalization at Amazon.com, RichRelevance helps retailers increase sales and customer engagement by recommending the most relevant products to consumers regardless of the channel they are shopping. RichRelevance has delivered more than $5 Billion in attributable sales for its retail clients to date, and is accelerating these results with the introduction of a new form of digital advertising called Shopping Media which allows manufacturers to engage consumers where it matters most—in the digital aisles on the largest retail sites in world. RichRelevance is headquartered in San Francisco, with offices in New York, Seattle, Boston and London.
###