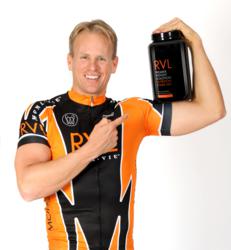 There are many things we cannot control in life; the one thing we can control is how we choose to take care of ourselves.
Salt Lake City, UT (PRWEB) July 13, 2012
MonaVie RVL spokesperson and CNN contributor Mark Macdonald recently appeared on CNN to continue educating viewers on how to achieve optimal health through proper diet, nutrition and supplementation.
In his most recent segments with CNN, Macdonald discussed the important role that antioxidants play within the body as well as how protein affects the digestive and hormonal systems.
View Mark Macdonald's CNN segment on protein.
View Mark Macdonald's CNN segment on antioxidants.
Macdonald, during his interview, stressed that "if parents eat unhealthy, then kids eat unhealthy. And children lay down their fat cells during adolescence. We need to stop that trend. We need to create education." According to HBO's The Weight of the Nation website, more than 63% of people in the United States are overweight or obese. This eye-opening report puts an exclamation point on what has become a national crisis.
As a fitness and nutrition expert and the New York Times bestselling author of Body Confidence, Macdonald knows what it takes to lose weight the right way and achieve life-long body confidence. He opened the first Venice Nutrition Consulting center in Venice Beach, California, more than a decade ago, and it has since grown to more than 400 centers throughout the U.S. "There are many things we cannot control in life; the one thing we can control is how we choose to take care of ourselves," says Macdonald.
Macdonald, who was recently named a National Ambassador to the American Diabetes Association, will next appear on CNN Saturday, July 14, 2012, at 6:45 a.m. (ET), where he will educate listeners on the pros and cons of various protein sources. Macdonald also appears every Sunday night with Don Lemon during the 7:30–7:45 p.m. (ET) time slot.
About MonaVie RVL
Whether you want to lose 5 or 75 pounds, maintain a healthy weight or improve your overall nutritional well being, the MonaVie RVL Premier Weight Solution is for you. Delivering more nutrition per calorie than leading brands, this advanced system gets to the root of weight management: healthy nutrition. Featuring delicious shake mixes, crave-worthy snack and protein bars, and an all-natural, metabolism boosting supplement, this premier weight solution has everything you need to reach your ideal weight. In addition to the products, the RVL program offers eight highly specialized full-body workouts, featuring Mark Macdonald, that are designed as an essential part of the MonaVie 90-Day RVLution Program. This robust series can be completed whenever and wherever you are—no complicated equipment required. Learn more at http://www.monavie.com/rvlution.