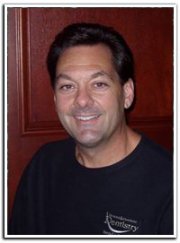 Tampa, FL (PRWEB) July 21, 2012
It's a condition with which we're all too familiar. Headache affects literally 90 percent of the U.S. population, according to the National Institute of Neurological Disorders and Stroke. An astounding 12 percent of the population suffers from the more severe condition of migraine headache - pulsing or throbbing pain that can be accompanied by nausea, vomiting, sensitivity to light and noise, and worsen with routine physical activity. Millions more are hampered by recurring neck or jaw pain. Yet, now there's good news that says your dentist could be a new and valuable ally in treating these conditions.These widespread and sometimes debilitating problems could be related to unbalanced dental force.
Tampa dentist Dr. Randall Diez said, "Headaches, including migraines and recurring pain of the jaw, neck and even the back, can be very hard to diagnose and treat- for any practitioner. So often, our patients – even long-time patients – don't think about discussing problems such as headaches or neck pain with the dentist. That's why our team makes a point of learning more about our patients' overall health, and especially conditions such as headache, jaw and neck pain."
In some cases, observable symptoms such as grinding of teeth, broken teeth, temporomandibular joint (TMJ) and masseter muscle pain can alert the dentist to a problem. In other cases, it's simply good communication on a regular basis with a dental professional that uncovers the problem and leads to the right solution.
"We are pro-active and ask about these conditions," Dr. Diez said. "It's only then that patients will say, 'Yes, I have been seeing my MD, or an ear nose & throat specialist, or even a neurologist about that with not much avail. I guess I just have to live with it.'" Dr. Diez said, "Not necessarily so."
Dr. Diez's Tampa practice has incorporated advanced diagnosis and treatment systems for dental force related conditions, as have other leading oral care practices across the U.S.
This investment of time and resources allows Dr. Diez to be a more important part of overall wellness and healthcare in Tampa.
It is amazing how the whole medical field, scientists, etc. keep finding the undeniable and immensely important links between a person's teeth and their general health.
"It's a big plus for my patients to keep these areas of their health in mind when they visit their dentist," said Dr. Diez.
General and Cosmetic Dentistry is a general practice offering patients personalized dental care for Tampa, FL for over 25 years. Dr. Randall A. Diez received his bachelor's degree from University of Florida, is a graduate from University of Florida College of Dentistry and Las Vegas Institute for Advanced Dental Studies. He is educated in advanced anterior aesthetics, cosmetics and reconstructive procedures and occlusion I (biting function and related muscles and joints). Dr. Diez is certified in sedation dentistry, Invisalign, CEREC, Laser Dentistry and TruDenta Migraine. He is part of one percent of dental professionals providing the most recent FDA cleared laser procedure for gum disease and periodontal treatment, and only two percent of dentists have his level of advanced education. To learn more about General and Cosmetic Dentistry and their dental services visit their website at http://www.dentist-in-tampa.com and call (813) 321-0074 or (813) 358-5750.